Classes
Siere Munro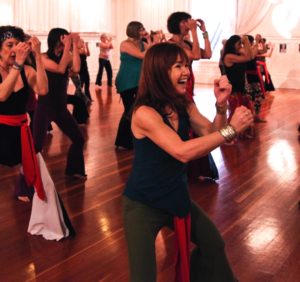 Mondays & Wednesdays
9:00am - 10:00 am

*No class Monday 5/27, 6/3
*No class Wednesday 5/22, 5/29
$15 drop-in, cash or check
Class Pass: 5 classes for $50
Nia is an expressive body-mind-spirit movement program that offers an artistic and innovative approach to fitness and healing. Blending aspects of Martial Arts, Dance Arts, and Healing Arts, Nia provides a variety of movement dynamics to create an experience that involves body and spirit. The use of eclectic, rich music, guided imagery, powerful kinesthetic cues, and heart-felt joy add to the full experience of a Nia class. Every class guides students to mindfully focus on sensation in their body while listening and dancing to music. Each class has its own kind of magic that fosters personal creativity and expression. Nia is practiced barefoot. Every class is adaptable to individual needs and abilities, with movers empowered to explore a variety of intensity levels and ways to modify movements to safely condition their bodies. Beginners welcome.
For more information, please contact Siere: siere.munro@nianow.com
Christopher Pike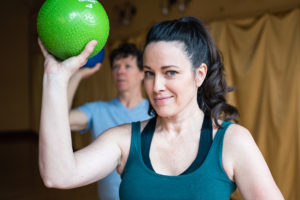 Next Class Time:
4:30pm - 5:30 pm

Tuesdays 5:30pm – 6:30pm
Wednesdays 4:30pm – 5:30pm
Thursdays 5:30pm – 6:30pm
By Donation
This is an hour of sensible, sustainable, invigorating movement.   The class includes mobility exercises, isometric exercises, medium impact hopping exercises for the bones, strength training, core exercises on the floor, and more.  Extreme forms of exercises might be popular these days, but in this class, Chris tries to create an experience that is safe and healthy.
Chris has selected exercises that are varied, novel, and interesting to your nervous system.  The variety of movements means that you won't feel like you are doing the same thing over and over.  Chris will guide you through the class with attention to detail and insightful feedback. He will help you figure out how to move better and become stronger in a healthy and fun way!
One signature of this class is the use of props.  Throughout class, you will use blocks, stools, floor mats, resistance bands, medicine balls, and impact mats.  Using props opens up new exercise possibilities and enhances awareness of your bodies' movement.  Props help make the class novel and engaging.  These props are provided for you.
Somatics have been described as "the body experienced from within".  In this class, Chris will help you bring awareness to your movements and the sensations of your moving body.  You will move slowly and carefully so that your nervous system can assimilate the experience.
If you want to start working out and gain strength, but aren't sure where to start, this class is for you! Athleticism is not a requirement for the class, but in order to participate you should be able to get up and down from the floor without difficulty.
For more information, please contact Christopher: crpikeinportland@gmail.com/ 530.757.6656
Audrey Steele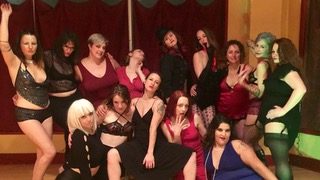 Wednesdays
5:45pm - 7:15 pm

8 week series: April 10 – May 31
Pre-registration required.
Early Bird Special:
$289 if paid in full -or- 2 payments of $150
Regular Registration after March 1:
$339 if paid in full -or- 2 payments of $175
There is one income based spot open for the price of $200.
8-Week Spring Series
Join Madam Steele and a group of like-minded women for an immersive, unique, and transformative journey.  Over eight weeks you will explore improvised sensual movement, strip-tease, seduction, burlesque-inspired performance and have a blast doing it!
This class offers an opportunity to learn and to develop your own powerful and authentic, sensual, self- expression.
Over the course of the 8 weeks you will practice and learn:
~ The connection between movement and empowerment
~ How to command the attention of your audience
~ How to move seductively in a style that is all your own
~ How to tease effectively
~ How to improvise confidently
~ Tricks of burlesque style strip-tease and so, so much more
In addition to 14 hours of instruction, you will receive:
~ Weekly emails that will inspire and educate you throughout the series
~ Anytime access and support from Madam Steele via email throughout the full eight weeks of class
~ Two 30 min support calls with Madam Steele. The first, during the development and conception of your act and the second when you choose.
~ A discount on private sessions to help you refine your act
~ A professional photo of you, the group, and a video of the performance
~ An opportunity to perform for an audience who is primed and ready to show you unconditional love and support!
This class is designed to help you move through your fear and resistance, and will empower you to bravely explore and express your sensuality authentically.  You will experience a freedom you didn't know possible. The series concludes with an optional class show where you will get to shine like the bright star you are!
Open to all levels, body types and to all female-identified people.  Don't be shy! This is a SAFE space to play and grow along with other women who are doing the same thing.  We are all in this together.
What people are saying…
"I seriously cannot express enough gratitude for the time spent in your class. It was one of the most incredible transformational experiences I've ever had. It's given me so much more confidence in my ability to pursue music and perform again. I feel like it unlocked something inside of myself I had forgotten about. You have a true gift! Keep doing what you're doing! "
-Katie
"My heart is so filled up with love, I am truly grateful, I will cherish these memories forever!"
-Angela
"If you are a woman looking to feel empowered, confident, sexy, and honored for your unique style, then take a class with Madam Steele.  It was one of the most profound experiences of my life."
-Sharon
For more information or to register visit: www.audreysteele.com
Carlton Grew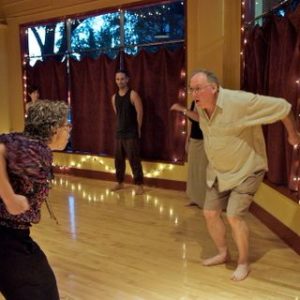 Wednesdays
7:30pm - 9:30 pm

$10 drop-in, cash
Parking in the A-Boy parking lot is permitted during this offering. A parking permit provided by SomaSpace is required. Please read the parking regulations on our Contact page before arriving.
Playful improvisational theater class to inspire spontaneity & creativity
This session is based on Scott Kelman's form of body-centered improvisation. Kelman was a practitioner and teacher of alternative theater and improvisation for over 50 years, a celebrated director in LA who taught in Portland from the 1990's until his death in 2007. He created a body-centered form of improvisation and presence in which participants explore with abandon within defined constraints.
The form consists of structured exercises and play using mindfulness, observation, physical precision, discovered physical impulses, vocalization, speech and observation, and empathy and engagement with others. The result is to fully experience and inhabit every moment and express the creativity generated by those moments, alone or in ensemble. Kelman's work cultivates fresh, deep creativity and authenticity.
The work can be a creative adventure, spiritual exploration, a magical fusing of an ensemble, or simply a collection of fully lived moments. It is also Big Fun.
Whether you are a daydreamer, writer, singer, dancer, or simply a curious person seeking to live more fully, Kelman's work will enhance your creativity and add another level to your experience of your art and your daily life.
For more information, please contact Carlton: nwrain99@yahoo.com
Sacred Circle Dance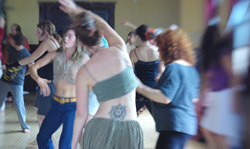 Thursdays
7:30pm - 9:00 pm

$10 drop-in, cash or credit
Parking in the A-Boy parking lot is permitted during this offering. A parking permit provided by SomaSpace is required. Please read the parking regulations on our Contact page before arriving.
Spiritually-Based Community Dance
Sacred Circle has been meeting to dance together in Portland for over a decade. We are a warm and welcoming group of dancers who love to create something really special together.   We encourage people of all ages and abilities to sink into their body in the safe, beautiful and sacred community-created space, to gather and create an beautiful interaction where music and movement happen, and while each person comes into the space with their own story, their own needs, their own reasons to be there — there is one thing we all share — and that is the love of the dance!
This is a free form dance, you create the experience by how you engage with your body, with other dancers and with the music. There are no set moves, just be safe and kind to your body and respectful those around you and have fun.  This is a great space to practice being unabashedly in your body.
For more information, please visit the Sacred Circle Dance website.
Alice Boyd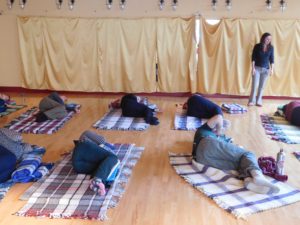 Fridays
10:00am - 11:00 am

** 2019 Spring Class Series **
Fridays, 10:00am – 11:00am
*Free Intro: April 26
May 17, 24, 31
June 7, 21, 28
6-week Spring Class Series: $72
Walk-in to any class: $15/drop-in
Gentle Movement & Awareness Exercises with the Feldenkrais Method
Chronic pain and injuries influence every aspect of life. Conscious and unconscious limits are placed on your ways of being in the world. Your dance is constrained. Your mind is busy protecting you, restricting your freedom of expression, closing in your world.
You may be acutely aware of the limitations or you may have adjusted to this restricted way of walking through life. Either way, come remember how you used to feel ~ strong, comfortable, flexible, loose, free, & effortless!
In this class, you will experience carefully crafted, gentle movement sequences that will relieve your pain and give you invaluable, surprising insights into your movement and thought patterns.
These exercises are designed to communicate directly with your Nervous System, making the changes you feel not just a temporary fix, but a fundamental improvement in your movement habits. These new movement patterns will be so delicious to your brain and Nervous System that you will find them immediately, subconsciously integrated into your daily life.
If you are ready to:
~ Eliminate aches and pains, and move more easily.
~ Improve your co-ordination, posture and flexibility.
~ Restore lost function.
~ Find relief from stress, and the tools for psychological growth.
~ Attain greater ease and pleasure in all your physical activities.
~ Improve the fitness and agility of your brain at any age.
~ Gain renewed physical vitality, health and emotional well-being.
Then, come learn how your Nervous System is your best ally in feeling better in an effective, quick, and lasting way! Gain the tools to be a powerful agent in your own healing and on-going comfort.
For more information, please contact Alice: alice@aliceboyd.com 
** 2019 Spring Class Series **
Fridays, 10:00am – 11:00am
*Free Intro: April 26
May 17, 24, 31
June 7, 21, 28
6-week Spring Class Series: $72
Walk-in to any class: $15/drop-in
Ben Rosen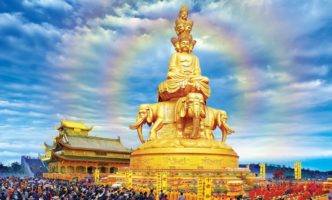 4th Saturdays
10:00am - 2:00 pm

March 23
April 27
May 25
June 22
July 27
August 24
Early bird: $25
Regular price: $33
Pre-registration required.
Monthly Qigong Temple
Dancing in the Wu Wei: This month's temple will focus on the Taoist concept of non-action or Dancing in the Wu Wei. Learning this form of energetic embodied intuition will allow one to add qigong healing principles to all moments and actions in our lives from washing dishes to sharing intimacy with a partner. Allowing each step of life to become an intuitive self healing dance.
The Golden Summit Monastery rests at the peak of Mt. Emei, the highest and holiest of Buddhist mountains in China. Almost a millennium ago, 3,600 schools of Taoist, Buddhist, Confucianism, and folk magic from across China were filtered by the monk Bai Yu in deep meditation. Only the high level teachings of each tradition were kept and the low level illusions were tossed away. The culmination of what remained birthed a Qigong lineage that was passed on secretly for almost 800 years. In the 20th century, the abbot of the Golden Summit Yong Yan made a decision that would change history. He trained a layperson for the first time in the complete temple lineage with the intention of spreading Qigong publicly across China for the betterment of all of humanity.
That layperson was General Zhou Qian Chuan, the grand teacher of my master Michael Lomax, lineage holder of the Stillness Movement Jing Dong Gong system.
"Qigong is more than simply the study of energy. In addition to being the single most profound form of preventative and healing medicine, the practice of Qigong is a way of life, a way of attaining our highest spiritual goals, a way of attaining knowledge of who we really are and what we are supposed to be doing on this earth" – Master Michael Lomax
Golden Summit Monthly Qigong Temple presents a 4-hour monthly space every 4th Saturday to dive deep into the accumulated wisdom and longevity methods of the Jing Dong Gong Lineage.
Practices taught include and not limited to:
~ Gift of the Tao Qigong
~ Stillness Movement Sitting and Standing Meditation
~ Taoist Breathing methods
~ Tendon and Joint Stretches for Longevity
~ Qigong Energetic Shielding Methods
~ Spiral Rejuvenation Napping Qigong
~ Qigong Virtues for Longevity, Peace and Empowerment
All levels welcome from complete beginner to advanced.
Dress Code: Wear any clothing that is comfortable to move in without restriction.
Water and bathroom breaks will be provided as needed as well as a set time for lunch. Taoist meditation snacks will be provided. Feel free to bring a light meal or snacks for yourself.
Please arrive on time and ready for instruction.
To register: eventbrite.com/e/golden-summit-monthly-qigong-temple-tickets-58389676093
For more information, please contact Ben: qiclinicpdx@gmail.com / www.qiclinicpdx.com
Brenda Munson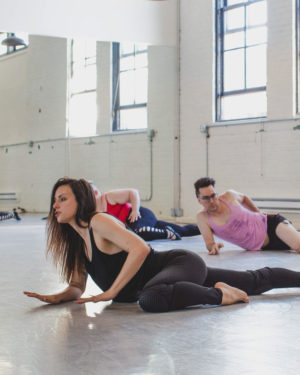 4th Saturdays
8:00pm - 9:15 pm
$25

Pre-registration required.
Parking in the A-Boy parking lot is permitted during this offering. A parking permit provided by SomaSpace is required. Please read the parking regulations on our Contact page before arriving.
75-Minute Class with Brenda Munson
Liquid Motion® is an open level class that utilizes elements of sensual movement and dance theory to provide a total mind and body movement experience.
In each 75-minute class, students will learn and expand upon the fundamentals of Liquid Motion® each week, to build a foundation for methodical floor and wall work. The class is made up of body conditioning, lateral movement drills, intricate floor sequences, exploration of sensual movement, and an understanding of total body awareness. This combination is Liquid Motion® and the end result is breathtaking, with a seamless and natural movement quality.
Each class starts with simple introductions and a 20-minute warm up. After we're warm, we do lateral movements across the floor followed by movement breakdowns that will come together into a flow sequence. At the end of class, everyone has the opportunity to freestyle dance with the flow we learned in class that day.
To register: www.flowing-feminine.com
For more information, please contact Brenda: brendapmunson@gmail.com
Yongey Mingyur Rinpoche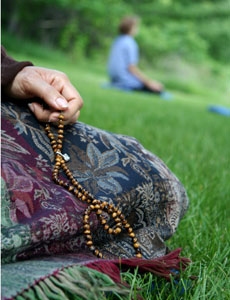 Tuesdays
2:00pm - 4:00 pm
Free

4th Sundays
2:00pm -4:00 pm
Free
Parking in the A-Boy parking lot is permitted during these Tuesday offerings (not Sunday offerings). A parking permit provided by SomaSpace is required. Please read the parking regulations on our Contact page before arriving.
Explore meditation and the fundamentals of Buddhist practice
Tuesday evenings
7:30pm – 9:00pm
We explore Mingyur Rinpoche's teachings with the support of our Tergar community of practitioners, and the guidance of a comprehensive meditation group curriculum. This curriculum, based on Mingyur Rinpoche's books, The Joy of  Living and Joyful Wisdom, covers the core teachings of the Joy of Living program and includes guided meditations, experiential exercises, and questions that foster group discussion. Sessions are held on a drop-in basis. There are no prerequisites for attending our group meeting. All are warmly welcome!
4th Sunday of the month group meeting
2:00pm – 4:00pm
A group meeting focusing on Mingyur Rinpoche's teachings using our Joy of Living curriculum based on Rinpoche's books, The Joy of Living and Joyful Wisdom. Our meeting includes guided meditations, experiential exercises, and questions for group discussion. Also an opportunity for us to come together as a community for formal meditation practice. Our practice schedule is divided into two 20-minute sitting sessions with walking meditation in between.
For more information, please contact Group Coordinators Lyle and Diane McQueen-Smith:
portland@tergar.org / www.tergar.org/portland
Jennifer Alyse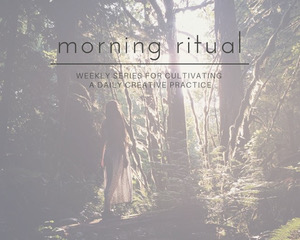 Tuesdays
7:00am - 8:00 am

8-week series: April 16 – June 11
$10/drop-in class
-or-
$120 for the entire series
*No class on 5/28
A weekly series for cultivating a daily creative practice.
The way in which we begin our day impacts and ripples out to how we choose to engage with our world. Welcome to Morning Ritual.
Morning Ritual is an ongoing weekly series of workshops beginning April 16th, where we cultivate tangible tools in a safe group setting.
We will develop a daily creative practice and listen to the wisdom within to deepen your intuitive connection. Through journal writing practice, creative visualization, breathing techniques, and awakened movement, you will be supported in your personal morning ritual.
All participants will receive their own journal, custom made booklet of Morning Ritual Practices, and accountability within an inspiring group setting.
"When you arise in the morning, think of what a privilege it is, to be alive, to breathe, think, to enjoy, to love." – Marcus Aurelius.
To register: jenniferalyse.com/morningritual
For more information, please contact Jennifer: info@jenniferalyse.com
Siere Munro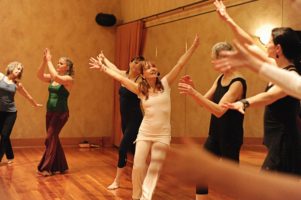 Tuesdays
10:00am - 11:00 am

*No class 5/21, 5/28, 6/4
$15 drop-in, cash or check
Class pass: 5 classes for $50
Moving to Heal is "Movement as Medicine" and is for anybody seeking a gentler movement practice to compliment and facilitate the healing of body, mind, emotions, and spirit. "Healing" as defined by Nia is defined simply by "I feel better." Moving to Heal teaches people to listen to the voice of the body, sensation. Through sensation, participants learn how to adapt movements to support their comfort and health needs. Classes include soothing, rhythmic soundscapes and simple choreographed movement, shared in an atmosphere of safety and trust. Chairs are made available for students to utilize for maximum stability, pleasure, and comfort. The focus on adapting personalized, self-healing, movement results in increased body awareness, and overall improvements of wellness, regardless of diagnosis. Beginners welcome.
For more information, please contact Siere: siere.munro@nianow.com
Brenda Munson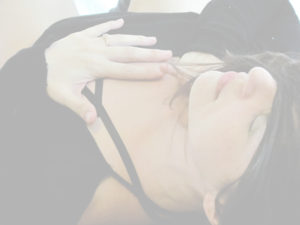 Sundays
7:30pm - 9:00 pm

8-week series: March 31 – May 26
$360 -or- two payments of $180
Pre-registration required.
*No class April 28
Parking in the A-Boy parking lot is permitted during this offering. A parking permit provided by SomaSpace is required. Please read the parking regulations on our Contact page before arriving.
Fluid Feminine Movement
S Factor®  incorporates dance, stretching, muscular work, and a deeply unique dancing meditation that enriches the mind+body connection. Throughout this all-level 8-week series, you will ignite the inherent emotional and erotic fluidity of your feminine body through:
~ Floor work
~ Stripteases
~ Lap Dance
~ And the signature S Routine (or free dance, depending S Factor level)
Each class will begin with a signature S Factor Workout, then move to that day's specialty lesson, and finally nurturing your feminine body in a rich river of embodied bliss through dance. From beginning to end, each class will take you through an intuitive evolution of your erotic identity. Ask any S Woman, you'll find that this journey is indeed endless!
This series is designed to ignite and wake up your body. In order to get the most transformation out of this series, class attendance to at least 7 of the 8 classes will be required. No refunds or prorated offers will be extended. Please sign up mindfully.
For more information and to register:
www.flowing-feminine.com/about-s-factor
Audrey Steele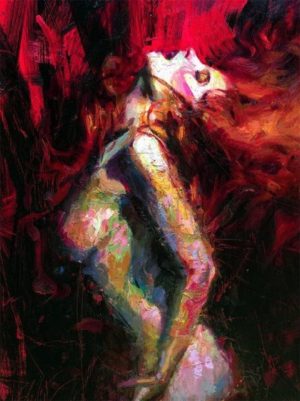 2nd Fridays
6:00pm - 8:00 pm

$15 – 20 sliding scale, drop-in, cash only
Parking in the A-Boy parking lot is permitted during this offering. A parking permit provided by SomaSpace is required. Please read the parking regulations on our Contact page before arriving.
A Sensual Ecstatic Dance Class For Women
Move the Earth is about repossessing our wild feminine, reclaiming our sexuality and freeing our creativity.  When we allow this, we begin to cultivate our limitless power.
Women hold immense power in our creative centers (aka: our second chakra or our womb space), but we are often in conflicting relationship with this place due to the immense cultural programming and collective trauma we all carry in and around our sexuality. We can feel hopeless, detached, numb, or like we are "too much." This keeps us from having the lives we want and the kinds of relationships and sex we want. It keeps us from pursuing our dreams and embracing our talents. It holds us back from being the powerful women we are in our lives.
Reclaiming our sexuality is imperative if we wish to find any sense of freedom, or power within ourselves. 
The emphasis of this series will be on developing healthy relationship with Self.
Each class in this series will be a journey diving into, and deeply exploring, our sensual expression through dance.  We will practice listening to our body, to what it desires, and to how it most authentically wishes to express that. In doing so, we will begin to reprogram our limiting thought and action patterns into more empowered ways of being.
WOMEN ONLY…
In order to eliminate the confusion, fear, frustration, and distraction that can sometimes occur in other mixed-gendered, conscious-dance practices, this class is offered to women identified people only. The goal is to create a safe container where we get to play with this energy and express our sensuality freely. It is not about performing, looking good or pleasing anyone but YOURSELF.
What to expect …
Movement…  A large portion of the class will be our movement practice where you will be supported and encouraged to invite your sexual energy out on to the dance floor.
Depth… We will practice simple guided meditations connecting us with our womb space and with the energy of the earth.
Reflection… At times we will have the opportunity to share and reflect our experience with others and with the group.
Challenge…While this class will be focused on developing deeper self-love, it will include pushing ourselves a little outside our comfort zones.
Fun…It doesn't always have to feel like drudgery!  We will have loads of fun in this class!
The 7 phases of Move The Earth…
Like 5-Rhythms, the music will create a "wave," meaning, there will be a variety of music intended to evoke different flavors of our creativity, and authentic expression.  However, in this class they are specifically designed to evoke our sensual and sexual energies, sometimes referred to as Kundalini, Shakti or orgasmic energy.  Our playlists use a variety of music including pop, hip-hop, electronic, vintage, blues, jazz, powerful female artists and much more…
The 7 phases are: Depth, Opening, Confidence, Wild and Fierce, Grind and Grit, Play, Tenderness 
What to Bring and Wear…
Please dress comfortably… AND you are also encouraged to dress in a way that feels sexy!  What ever that means to you. This class is not about looking good, it's about feeling good. But it is also about pushing your comfort zone in order to discover how your sensuality would like to express itself.  It is an opportunity to turn a regular dance class into a living art experience!  Have fun with it!
See you on the dance floor!
For more information, please contact Madam Steele: www.audreysteele.com
Erika Ryn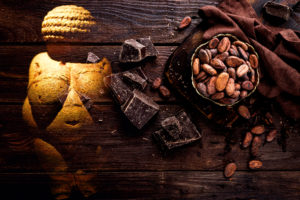 3rd Fridays
6:00pm - 8:00 pm

March 15
April 19
May 24
$25-40, sliding scale
A Monthly Women's Gathering
Theabroma – from the Greek "thea" meaning "goddess" and "brôma" meaning "food"
Cacao – the divine food of the Goddess is and the heart opening inspiration for this monthly gathering of women and femme-identifying folks.
Women have been creating gathering spaces to share, heal, dance, play, create, celebrate and support each other since the dawn of human history. In gathering together, we are reaching back to those ancient times, when women were revered as the bringers of life and the Goddess was held in high regard.
Each month, we will explore a different theme together through dance, guided meditation, sharing, listening, reading, journaling, poetry, or other means of introspection and inspiration.
We will open our evenings with a ceremonial cacao circle. Cacao has been revered by warriors, healers, and shamans for its nourishing, energizing, and healing properties for over 3,000 years. In addition to it's mystical heart opening qualities, cacao is a nourishing food containing essential minerals such as magnesium, antioxidants, B vitamins, and heart-healthy fats.
Please bring a water bottle, a favorite teacup for cacao, journal, and wear comfortable clothes you can move in. Yoga mats and blankets are provided.
Dates:
3rd Fridays
March 15
April 19
May 24
Times:
6:00pm – 8:00pm
Cost:
$25-40, sliding scale, each date
Payment will be due in cash or check upon arrival. If you cancel in less than 48 hours or do not show up, you will be charged $25. This does not apply in cases of emergencies.
To register: http://www.livingritual.com/events.html
Space is limited to 17 participants