Classes
Audrey Steele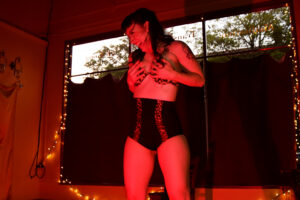 Sundays
5:30pm - 7:00 pm
$350

November 3, 10, 17, 24
December 1, 8, 15
~and~
December 29
6:00pm – 10:00pm
*No class 12/22
Pre-registration required.
Madam Steele classes go way beyond a dance class where you shake what your mama gave you, although that is usually included! These thoughtfully crafted classes invite each woman to bring her most authentic, fierce and sensual nature to the dance floor. It is a chance to see and be seen in this place.
The Burlesque Performance Series is designed to help you move through your fear and resistance and is open to all abilities, body types and to all female identified people. Don't be shy! This is a SAFE space to play and grow along with others who are doing the same thing. We are all in this together!
In addition to many hours of instruction, you will receive…
~ Weekly emails that will inspire and educate you throughout the series
~ A 20 min support call with Madam Steele
~ Access to a private online community for you and your classmates
~ A discount on private rehearsal sessions to help you refine your act
~ A booklet with tons of supportive info
~ A video of your performance
~ An opportunity to perform for an audience who is primed and ready to show you unconditional love and support!
Join us for this unforgettable experience, you will not be disappointed!
Pre-registration required. Space is limited, register today to claim your spot!
Returning students: enjoy the early bird rate of any package through the end of registration! 
One income based spot available. First come, first serve. To be considered write to: madamsteeleburlesque@gmail.com
To register: www.audreysteele.com 
For more information, please contact Audrey: madamsteeleburlesque@gmail.com 
Brenda Munson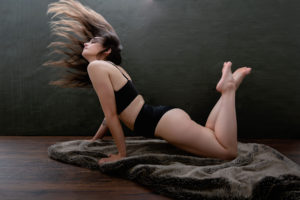 Every other Sunday
7:30pm - 9:00 pm

8-week Series:
September 8, 22
October 6, 20
November 3, 17
December 1, 15
$360
Pre-registration required.
Parking in the A-Boy parking lot is permitted during this offering. A parking permit provided by SomaSpace is required. Please read the parking regulations on our Contact page before arriving.
S Factor®  incorporates dance, stretching, muscular work, and a deeply unique dancing meditation that enriches the mind+body connection. Throughout this mixed level 1 & 2 8-week series, you will ignite the inherent emotional and erotic fluidity of your feminine body through:
~ Floor work
~ Stripteases
~ Lap Dance
~ And the signature S Routine!
And because it is a mixed level beginner class, you will have the opportunity to be exposed to some advanced movement and strips as well!
Each class will begin with a signature S Factor Workout, then move to that day's specialty lesson, and finally nurturing your feminine body in a rich river of embodied bliss through dance. From beginning to end, each class will take you through an intuitive evolution of your erotic identity. – And ask any S Woman, you'll find that this journey is indeed endless!
There is one partial scholarship spot available. Deadline to apply is Sunday, September 1, 2019.
Application can be found here: forms.gle/Q75kREqTQNamdVZB6
To register: sensual-self.com/home
For more information, please contact Brenda: brendapmunson@gmail.com
Jacqueline Rubinstein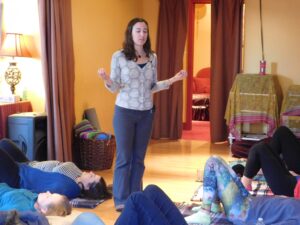 E-course content released every Monday
8:00am

$28/month
Start Now!
Unsubscribe at any time.
Weekly classes based on the teachings of Dr. Moshe Feldenkrais.
With this e-subscription class, you will receive gentle, yet profound movement lessons every week to your inbox with videos, audio recordings, and helpful tips. You will learn how to harness the power of your brain, nervous system, and neuroplasticity through simple, developmental movement sequences. Registration is now open!
This class will:
~ reduce pain and increase your comfort
~ improve your coordination
~ increase your flexibility and fluidity in movement
~ give you a sense of effortlessness
~ align your skeleton and coordinate your musculature
~ improve your overall sense of well-being
This course can be done from anywhere and is available globally. You don't need any special equipment, just a place to lie on the floor and focus on yourself.
Use mindfulness and slow, gentle movement to make extraordinary differences in your daily functioning. This course will teach you how to reduce unnecessary effort, feel subtle yet profound differences, and integrate little movements into your daily life that will change everything.
Learn how to utilize the power of your brain and neuroplasticity through the natural movement patterns of motor development.
With subtle movement, you will discover a profound realm, where you can change the neural pathways of your brain to have more flexible, fluid, and energy-efficient patterns.
In this weekly class, you will receive:
~ an introductory video
~ an hour long movement lesson
~ an email with all the details
~ and you can always reach out for more guidance from me directly!
The class will be released each Monday morning. You can sign-up for a low monthly cost of $28/month. You are free to unsubscribe at any time.
The main movement lesson will be an audio recording. This is intentional as I want you to lie back and enjoy going through the movement sequences. A video would require you to watch me and then you would be imitating me rather than exploring your own ways of moving. An audio recording allows you to be present with yourself while being guided through these biologically meaningful movement sequences.
I will send a short video to help you get oriented and to share the theme for the week. And an email will show up in your inbox every Monday with all the details you need.
When you join the e-subscription, you will also receive a welcome email with two important pieces: an introductory video that will set you up for success and a PDF guide to how to get the most out of these movement lessons at home.
Are you ready to feel better? Then jump right into this on-line class!
When you register, you will be signed up for the monthly e-subscription and billed monthly for the nominal fee of $28/month. You only need to sign up once and you will be part of the on-going course. You can always unsubscribe if you want to opt-out of the class.
Subscribe today and get ready for an incredible journey.
These classes use the essential building blocks of movement to increase your movement repertoire and reduce your pain. Do less and feel better!
No matter your age or ability level, your brain is ready to learn and find ease and improvement for you! The work we do together in this class seamlessly integrates into an improved daily life.
I simply can't wait to be on this new learning journey with you! Join me now by clicking here to subscribe.
For more information, please contact Jacqueline: jacqueline@somaspace.us / 971.373.4059
Siere Munro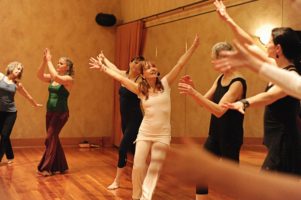 Tuesdays
10:00am - 11:00 am

$15 drop-in, cash or check
Class pass: 5 classes for $50
Moving to Heal is "Movement as Medicine" and is for anybody seeking a gentler movement practice to compliment and facilitate the healing of body, mind, emotions, and spirit. "Healing" as defined by Nia is defined simply by "I feel better." Moving to Heal teaches people to listen to the voice of the body, sensation. Through sensation, participants learn how to adapt movements to support their comfort and health needs. Classes include soothing, rhythmic soundscapes and simple choreographed movement, shared in an atmosphere of safety and trust. Chairs are made available for students to utilize for maximum stability, pleasure, and comfort. The focus on adapting personalized, self-healing, movement results in increased body awareness, and overall improvements of wellness, regardless of diagnosis. Beginners welcome.
For more information, please contact Siere: siere@mybodynow.us
Yongey Mingyur Rinpoche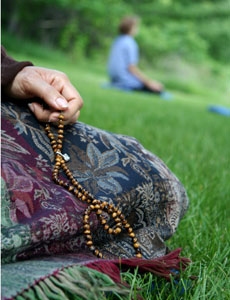 Tuesdays
7:30pm - 9:00 pm
Free

4th Sundays
2:00pm – 4:00pm
Free
*No gathering 12/24
Parking in the A-Boy parking lot is permitted during these Tuesday offerings (not Sunday offerings). A parking permit provided by SomaSpace is required. Please read the parking regulations on our Contact page before arriving.
Explore meditation and the fundamentals of Buddhist practice
Tuesday evenings
7:30pm – 9:00pm
We explore Mingyur Rinpoche's teachings with the support of our Tergar community of practitioners, and the guidance of a comprehensive meditation group curriculum. This curriculum, based on Mingyur Rinpoche's books, The Joy of  Living and Joyful Wisdom, covers the core teachings of the Joy of Living program and includes guided meditations, experiential exercises, and questions that foster group discussion. Sessions are held on a drop-in basis. There are no prerequisites for attending our group meeting. All are warmly welcome!
4th Sunday of the month group meeting
2:00pm – 4:00pm
A group meeting focusing on Mingyur Rinpoche's teachings using our Joy of Living curriculum based on Rinpoche's books, The Joy of Living and Joyful Wisdom. Our meeting includes guided meditations, experiential exercises, and questions for group discussion. Also an opportunity for us to come together as a community for formal meditation practice. Our practice schedule is divided into two 20-minute sitting sessions with walking meditation in between.
For more information, please contact Group Coordinators Lyle and Diane McQueen-Smith:
portland@tergar.org / www.tergar.org/portland
Carlton Grew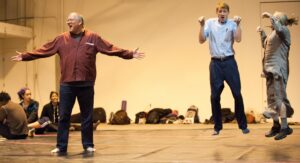 Wednesdays
7:30pm - 9:30 pm

$10 drop-in, cash
Parking in the A-Boy parking lot is permitted during this offering. A parking permit provided by SomaSpace is required. Please read the parking regulations on our Contact page before arriving.
Playful improvisational theater class to inspire spontaneity & creativity
THIS is NOT traditional theater improvisation. You have no responsibility to be creative, interesting, funny, or talented. The goals are, first and foremost, to be present with yourself and your surroundings, and second, to notice the creative discoveries of yourself and others. Only then do we respond to those discoveries through simple techniques and exercises.
What this experience can do for you:
~ Build your presence – own a room, a moment, an audience, the attention of a passerby.
~ Increase your confidence – and know you can rise to any public occasion and any moment.
~ Grow and connect with your creative impulses, and escape your clichés.
~ Find your voice, and improve and extend it.
~ Learn to sing with singers, move with movers, and keep up with quick and agile speakers.
~ Discover more beauty in more moments, and have a richer sensory experience in your everyday life.
Whether you are a daydreamer, writer, singer, dancer, or simply a curious person seeking to live more fully, Kelman's work will enhance your creativity and add another level to your experience of your art and your daily life.
The class is based on the work of Scott Kelman. He was a practitioner and teacher of alternative theater and improvisation for over 50 years, and a celebrated director in LA. He taught in Portland from the 1990's until his death in 2007. He created a body-centered form of improvisation and presence in which participants explore with abandon within defined constraints. His goal was to cultivate fresh, deep creativity, authenticity, and presence on and off stage. Kelman's influences ranged from The Marx Brothers to The Living Theater, and Eastern culture to Western jazz. The LA Times once described Kelman¹s work as "for anyone hungering for artistic integrity, vitality and a touch of the bizarre." Doing his work can be a creative adventure, spiritual exploration, a magical fusing of an ensemble, or simply a collection of fully lived moments. It is also Big Fun. For more information about Scott Kelman's work, see the British "The Kelman Group" website: kelmangroup.com/workshopIntro.php
"It was AMAZING! It was very interesting for me. Like dance for the mind." – Sarah Saito.
"There are some folks that have been doing this work for 15 years… And they take such good care of us newbies. It is an honor to be able to play with them! And it's awesome fun!" – Kirsten Olsen.
"Carlton's a great teacher. He makes it accessible for newcomers while committing to creating a work of art by the end of each class." – Sharon Porter
For more information, please contact Carlton: riffline@yahoo.com
Sacred Circle Dance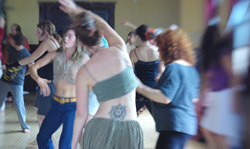 Thursdays
7:30pm - 9:00 pm

$10 drop-in, cash or credit
*No class on 12/26
Parking in the A-Boy parking lot is permitted during this offering. A parking permit provided by SomaSpace is required. Please read the parking regulations on our Contact page before arriving.
Spiritually-Based Community Dance
Sacred Circle has been meeting to dance together in Portland for over a decade. We are a warm and welcoming group of dancers who love to create something really special together.   We encourage people of all ages and abilities to sink into their body in the safe, beautiful and sacred community-created space, to gather and create an beautiful interaction where music and movement happen, and while each person comes into the space with their own story, their own needs, their own reasons to be there — there is one thing we all share — and that is the love of the dance!
This is a free form dance, you create the experience by how you engage with your body, with other dancers and with the music. There are no set moves, just be safe and kind to your body and respectful those around you and have fun.  This is a great space to practice being unabashedly in your body.
For more information, please visit the Sacred Circle Dance website.
Antje Schaefer
3rd Saturdays
7:45pm - 12:30 am

$15 – 20 sliding scale, drop-in, cash only
$10 – 20 sliding scale for all who identify as BIPOC
*No class 2/15
Parking in the A-Boy parking lot is permitted during this offering. A parking permit provided by SomaSpace is required. Please read the parking regulations on our Contact page before arriving.
Nectar Fusion is an incubator for exploring deeper connection through co-created movement. While the common language shares the framework of traditional social dance, creative expression, authentic connection and play take precedence over form!
Our dance events promote authentic connection, respectful relations, and movement education. Classes are free with entry!
~ 7:45pm – 8:30pm: Experienced partner dance class
~ 8:30pm – 9:00pm: Fundamentals partner dance class
~ 9:00pm – 12:00am: Dance
~ 12:00am – 12:30am: Community Time
For more information, check out the Nectar Fusion Facebook group for upcoming event details and other special events and community outings.
Marissa Leigh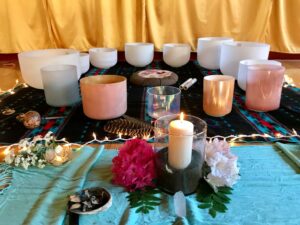 4th Fridays
7:00pm - 8:30 pm

$20 – 35 sliding scale
Drop-in okay, cash
Pre-registration preferred
Parking in the A-Boy parking lot is permitted during this offering. A parking permit provided by SomaSpace is required. Please read the parking regulations on our Contact page before arriving.
You are invited to lie down and rest as you receive the sounds and vibrations of eight classic frosted crystal singing bowls, five advanced alchemy crystal singing bowls, chimes and songs. The crystal bowls create powerful, resonant sounds and vibrations that move energy through us and support us in quieting our minds and bringing us more fully into our bodies. This is a precious opportunity for you to ground into yourself as you make space for your own experience exactly as it is. This allows space for our mind-body-heart-spirit to return to balance and allows us to return home to ourselves.
~ Dress comfortably and bring a sleeping bag, camping mat and other cushy things to lie on to be as relaxed as possible.
~ Doors will open at 6:40 PM, please arrive by 6:55 PM to allow yourself time to get comfy and cozy.
~ The doors will be locked at 7:00 PM to maintain our sacred space so please plan to arrive before that.
To register: eventbrite.com/o/marissa-leigh-15010766954
For more information: marissa@earthmamamedicine.org
Ben Rosen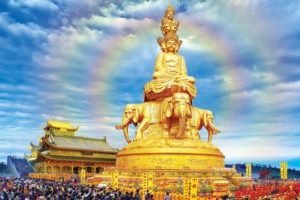 4th Saturdays
10:00am - 2:00 pm

Early bird: $38
Regular price: $44
Pre-registration required.
Stillness Movement Qigong (Jing Dong Gong)
Golden Summit Class presents a 4-hour monthly space to dive deep into the accumulated wisdom and longevity methods of the Jing Dong Gong Lineage.
Practices taught include and not limited to:
~ Gift of the Tao Qigong
~ Stillness Movement Sitting and Standing Meditation
~ Taoist Breathing methods
~ Tendon and Joint Stretches for Longevity
~ Qigong Energetic Shielding Methods
~ Spiral Rejuvenation Napping Qigong
~ Qigong Virtues for Longevity, Peace and Empowerment
All levels welcome from complete beginner to advanced.
Dress Code: Wear any clothing that is comfortable to move in without restriction.
Water and bathroom breaks will be provided as needed as well as a set time for lunch.
Meditation snacks will be provided of fresh fruit and nuts. Feel free to bring a light meal or snacks for yourself.
Please arrive on time and ready for instruction.
History of the Golden Summit:
The Golden Summit Monastery rests at the peak of Mt. Emei, the highest and holiest of Buddhist mountains in China. Almost a millennium ago, 3,600 schools of Taoist, Buddhist, Confucianism, and folk magic from across China were filtered by the monk Bai Yu in deep meditation. Only the high level teachings of each tradition were kept and the low level illusions were tossed away. The culmination of what remained birthed a Qigong lineage that was passed on secretly for almost 800 years.
In the 20th century, the abbot of the Golden Summit Yong Yan made a decision that would change history. He trained a layperson for the first time in the complete temple lineage with the intention of spreading Qigong publicly across China for the betterment of all of humanity.
That layperson was General Zhou Qian Chuan, the grand teacher of my master Michael Lomax, lineage holder of the Stillness Movement Jing Dong Gong system.
"Qigong is more than simply the study of energy. In addition to being the single most profound form of preventative and healing medicine, the practice of Qigong is a way of life, a way of attaining our highest spiritual goals, a way of attaining knowledge of who we really are and what we are supposed to be doing on this earth" – Master Michael Lomax
To register: eventbrite.com/o/ben-rosen-19699886622
For more information, please contact Ben: qiclinicpdx@gmail.com / www.qiclinicpdx.com
Jennifer Bishop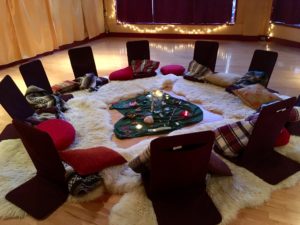 Sunday, December 29, 2019
3:00pm - 5:00 pm

Door opens 15 minutes before scheduled start.
$15, drop-in, cash preferred 
Upcoming dates and times:
Sunday, January 26, 2020
4:30pm – 6:30pm
Come However You Are
The SomaSpace Women's Circle is guided by the belief that gathering together with other heart-centered women is essential to your health, growth, and empowerment in these times when women must step up, be loud, and help guide the world back into harmony. The circle holds the value that all people are wisdom-keepers with unique talents, perspectives, and richness to share. When you take the time to sit in circle with other women, sharing from your heart, getting real and raw, renewing your strength and power, and exploring new realms of thinking and being, it is a gift to the healing Earth, as well as to yourself and the community.
The flow of new women and regulars at this circle creates a unique blend of new energy and grounded, deepening experiences together. Each week, the unique group that has gathered opens their hearts to share the vulnerable truth of being alive in this moment and strengthen our capacity to be present and hold wide open, non-judgmental, loving space for others. Facilitation will be grounded, encouraging you to be present in your body and your inner light.
You are welcome to join the circle however you find yourself on Sunday evening; whether you are bursting with joy, grieving, feeling bleh, or any other number of things – You. Are. Welcome. Here!
Come experience the power of women coming together, being real, diving deep, and uncovering the truth of your heart and intuition.
Women across the vast gender spectrum welcome, including trans-women. Queer friendly space. Women of all ages welcome. Women across the vast race/ethnicity spectrum welcome. People of Color, refugees, and immigrants welcome.
Work-trade available.
For more information, please contact Jennifer: bishjenn@gmail.com
Check out this blog post from Jacqueline about her intention for Women's Circle!
Elan McAllister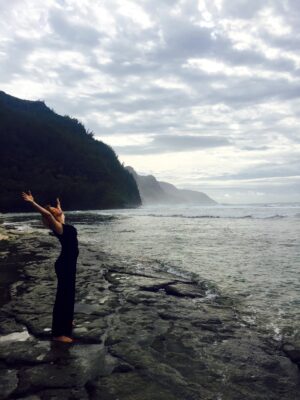 1st Fridays
6:00pm - 7:30 pm
$25

Drop-in or pre-register.
*No class 12/6
Parking in the A-Boy parking lot is permitted during this offering. A parking permit provided by SomaSpace is required. Please read the parking regulations on our Contact page before arriving.
Movement as Medicine
What is Qoya?
Qoya is a movement system based on the idea that through movement, we remember. We remember our essence is Wise, Wild and Free.
Wise, Wild and Free also draw reference to the movement forms that we will practice:
Wise: the wisdom of yoga
Wild: the creative expression in dance
Free: expanding our capacity to enjoy our bodies through sensual movement
Through movement, ritual and community connection, we learn to trust the physical sensation of truth in our bodies. Qoya is powerful medicine for the body, mind, heart and soul.
This class is for women and femme identified of all races and ages (over 16). There are no levels to Qoya and there is no way to do it wrong – you'll know you're doing Qoya right if it feels good in your body! Please wear clothes that are comfortable to move in and bring a water bottle and a sacred object to place on the altar.
To register: elanvital.love/events
For more information, please contact Elan: connect@elanvital.love / elanvital.love
Audrey Steele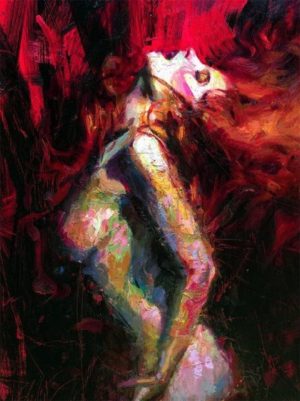 2nd Fridays
6:00pm - 8:00 pm

$15 – 20 sliding scale, drop-in, cash only
Parking in the A-Boy parking lot is permitted during this offering. A parking permit provided by SomaSpace is required. Please read the parking regulations on our Contact page before arriving.
A Sensual Ecstatic Dance Class For Women
Move the Earth is about repossessing our wild feminine, reclaiming our sexuality and freeing our creativity.  When we allow this, we begin to cultivate our limitless power.
Women hold immense power in our creative centers (aka: our second chakra or our womb space), but we are often in conflicting relationship with this place due to the immense cultural programming and collective trauma we all carry in and around our sexuality. We can feel hopeless, detached, numb, or like we are "too much." This keeps us from having the lives we want and the kinds of relationships and sex we want. It keeps us from pursuing our dreams and embracing our talents. It holds us back from being the powerful women we are in our lives.
Reclaiming our sexuality is imperative if we wish to find any sense of freedom, or power within ourselves. 
The emphasis of this series will be on developing healthy relationship with Self.
Each class in this series will be a journey diving into, and deeply exploring, our sensual expression through dance.  We will practice listening to our body, to what it desires, and to how it most authentically wishes to express that. In doing so, we will begin to reprogram our limiting thought and action patterns into more empowered ways of being.
WOMEN ONLY…
In order to eliminate the confusion, fear, frustration, and distraction that can sometimes occur in other mixed-gendered, conscious-dance practices, this class is offered to women identified people only. The goal is to create a safe container where we get to play with this energy and express our sensuality freely. It is not about performing, looking good or pleasing anyone but YOURSELF.
What to expect …
Movement…  A large portion of the class will be our movement practice where you will be supported and encouraged to invite your sexual energy out on to the dance floor.
Depth… We will practice simple guided meditations connecting us with our womb space and with the energy of the earth.
Reflection… At times we will have the opportunity to share and reflect our experience with others and with the group.
Challenge…While this class will be focused on developing deeper self-love, it will include pushing ourselves a little outside our comfort zones.
Fun…It doesn't always have to feel like drudgery!  We will have loads of fun in this class!
The 7 phases of Move The Earth…
Like 5-Rhythms, the music will create a "wave," meaning, there will be a variety of music intended to evoke different flavors of our creativity, and authentic expression.  However, in this class they are specifically designed to evoke our sensual and sexual energies, sometimes referred to as Kundalini, Shakti or orgasmic energy.  Our playlists use a variety of music including pop, hip-hop, electronic, vintage, blues, jazz, powerful female artists and much more…
The 7 phases are: Depth, Opening, Confidence, Wild and Fierce, Grind and Grit, Play, Tenderness 
What to Bring and Wear…
Please dress comfortably… AND you are also encouraged to dress in a way that feels sexy!  What ever that means to you. This class is not about looking good, it's about feeling good. But it is also about pushing your comfort zone in order to discover how your sensuality would like to express itself.  It is an opportunity to turn a regular dance class into a living art experience!  Have fun with it!
See you on the dance floor!
For more information, please contact Madam Steele: www.audreysteele.com
Lakiah Raine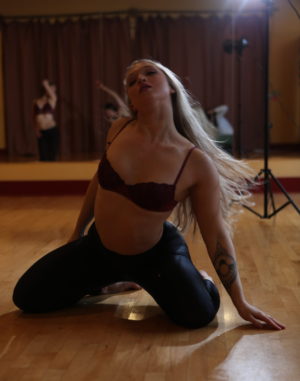 Mondays
5:30pm - 7:00 pm

6-week Series:
January 20, 27
February 3, 10, 17, 24
$200
Pre-registration required.
$100 off when you bundle with Burlesque Strength and Flexibility!
To move sensually is to move in a way that demands to be seen…
In this 6-week series we will be doing exactly that while also deep diving into dance technique, kinetic awareness and choreography. Inspired from her love of burlesque and movement, Lakiah will be teaching a dance piece that pushes your edges and taps into your sensuality. Come ready to move and ready to play! Having some dance experience and familiarity with choreography is preferred for taking this class.
In this class you will:
~ Experience the processes of learning a full length choreography dance
~ Work with kinetic awareness
~ Explore dance and choreography techniques
~ Be challenged in a good way!
You will leave:
~ With a better understanding of what it takes to construct a performance piece
~ With some fun choreography to play with at home
~ Feeling sexy, confident and inspired and accomplished
Come ready to play, move, and ready to unleash your sexy!
To register: audreysteele.com/sensual-choreography
For more information, please contact Madam Steele: madamsteeleburlesque@gmail.com