Practitioners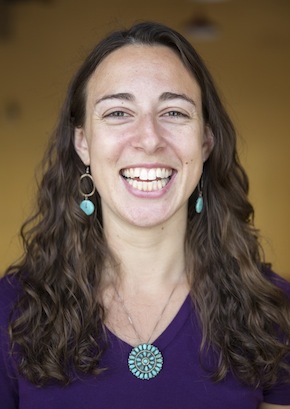 Intisar Abioto Photography
"Bring yourself into conscious movement, and you will find that new doorways spontaneously open to unseen possibilities."
Move with Ease: The Feldenkrais Method
Jacqueline Rubinstein is dedicated to creative, powerful, healing movement that makes you feel good. She has been a mover and a shaker in the Improvisational Dance and Feldenkrais Method scenes since 2004. She is the proud director of SomaSpace: Movement Arts & Healing Center, and Move With Ease, her Chronic Pain & Repetitive Injury Recovery Practice.
She has been dancing since 1994 and really fell deeply in love with the innovative and life-affirming world of Improvisational Movement in 2003. Completing a degree in Improvisationally-based Choreography at Wesleyan University gave Jacqueline a strong foundation in teaching creative movement to folks with diverse backgrounds. She has led hundreds of creative and somatic movement classes.
After a severe concussion and a pinched nerve, Jacqueline was incredibly blessed to find the Feldenkrais Method. Lost and frustrated after all the traditional Western forms of healing were insufficient, she tried an introductory Feldenkrais workshop on a whim, and she fell in love!
The powerfully gentle and insightful somatic education of the Feldenkrais Method has been an incredible learning journey, leading her to become a practitioner and open her Feldenkrais practice, Move With Ease, in Portland, Oregon in 2011. She also serves as the Outreach Director for the Feldenkrais Method Professional Training Programs.
She specializes in helping folks suffering from chronic pain and repetitive injuries to make foundational changes to their movement patterns creating fundamental, lasting relief in many aspects of their lives. For more information about Move With Ease, please visit: www.FeldenkraisPortland.com
Combining her passions for Improvisational Movement and the Feldenkrais Method, housed in the gorgeous SomaSpace studio, has been a dream come true! Balancing the gentle, slow, Ying-quality movements of Feldenkrais with the limitless, creative, Yang-quality movements of Improvisational Movement has brought great joy and healing to Jacqueline's life, and she looks forward to sharing her passion with you through her classes, events, and individual sessions.
Contact Jacqueline to book a FREE Feldenkrais assessment or jump right in with an individual treatment or class: jacqueline@somaspace.us / 971.373.4059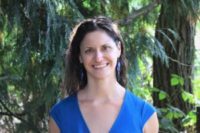 "My vision in this world is for all beings of humanity to be empowered by the recognition that we are Nature. Through making choices in health that reflect the movements of Nature- we can achieve and maintain the natural rhythm that enables each one of us to flourish."
Ryan McLaughlin, L.Ac., a practitioner of classical Chinese Medicine, is dedicated to creating individualized treatments that harness and compliment the innate healing wisdom and mechanisms of the body. Utilizing acupuncture, bodywork, cranial sacral, shiatsu, qi gong, herbal medicine and food recommendations, Ryan gently and directly addresses underlying patterns in the body that are contributing to the myriad of symptoms that may bring a person in for care. Ryan is passionate about guiding patients back into deeper connection with their bodies, community and natural world, as they find the trail back to feeling empowered to care for their own health.
Ryan earned a Masters of Science of Oriental Medicine from the National College of Natural Medicine, is certified by the National Commission for the Certification of Acupuncture and Oriental Medicine (NCCAOM), and is licensed by the Oregon Medical Board. After graduation, she began a residency at the private clinic of Heiner Fruehauf- the founder of the Chinese medicine program at NCNM- where he specializes in chronic parasitism, Lyme disease, autoimmune and digestive disorders, cancer care, and degenerative lung diseases. She continues to practice at his clinic in Corbett, and integrates this training with her body oriented treatments.
Aside from practicing Chinese medicine- Ryan loves to spend her time adventuring amidst the trails, rocks, and mountains of the Pacific Northwest, playing with the flow arts, making medicines, or spending time at home with her dog, goats, and garden.
To schedule an appointment with Ryan please call: 971-220-8839 or e-mail ryan@flourishoflifemedicine.com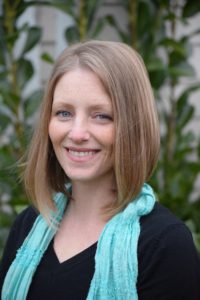 Drea J Lett
is a somatic therapy practitioner, Kriya yoga teacher and medical intuitive. Drea holds a baccalaureate in neuroscience and nutrition and a master's in medical anthropology with a concentration in somatic psychology. Her primary focus is to assist in others in healing from psychosomatic and chronic illness. Her private practice, 5 Element Therapeutics serves as a bridge for individuals seeking transformation in their physical and emotional health as well as helping others deepen their spiritual connection. It is the 16 year culmination of Drea's study and experience that has its roots in anthropology, narrative medicine, somatic psychology, ecological identity, shamanic tradition, meditation and breathwork. Drea uses her ability as a medical intuitive and channel to guide people along their path toward a reclaimed sense of wholeness.
One on one sessions explore health and wellness concerns that are or have been particularly challenging to treat using standard of care. Chronic fatigue, nutritional depletion, stress and trauma, digestive disorders, grief, sense of place and identity or life transitions are all reasons people seek this work.
It's Like Coaching: You are 100% responsible for your own power, health and vitality. You do the inner work, ask the tough questions, set the goals and we use time in session to gain perspective.
It's Like Counseling: You are guided every step of the way and supported in stepping further into your awareness and sense of self. You are gently held accountable for your choices so you can lean in and rise up.
It's Like Shamanic Healing: You are soul energy projected into a dimension and density that challenges you and helps you grow.
A 30m free phone consultation is required prior to booking a session.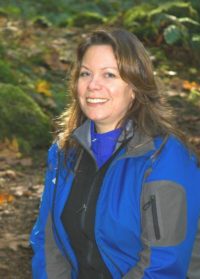 Jane Ellen Garbisch, LMT, is a licensed massage therapist with professional experience including continuing education since 1991. She utilizes a wide range of massage techniques, with her specialty based on a style known as Esalen massage, a variation on regular Swedish massage, incorporating long, flowing strokes, firm kneading, pressure point work, all to a nurturing pace and appropriate depth. Her massages are a smooth blend of learned technique and personal attentiveness, integrating and grounding for the whole human being – an approach that makes her an excellent introduction to therapeutic massage for first timers as well as established clients.
After earning a Bachelors of Science degree with a double major in Community Health and Environmental Studies, Jane wasn't finding her true calling until she decided to pursue Therapeutic Massage as her vocation. Growing up in a big family (Jane is the oldest of 8!), sharing love and responsibilities, taking care of each other, and appreciating the strength of the family dynamic, she is a roll-yer-sleeves-up soul with strong work ethics and a passion for healing help.
Her interests and hobbies include hiking, yoga, art, volunteering, being near the ocean and other healing waters. Jane and her husband also enjoy motorcycle riding, spending time with family, and working on home projects.
Jane believes strongly that massage is an important element of a balanced health care regimen and not just a luxury. She has seen her work make a real difference in the lives of her clients over time; helping to reduce stress, migraines, neck and back tension, joint pain; chronic aches as well as acute problems. Incorporating many techniques including the Esalen and Swedish styles, Reflexology techniques, Aromatherapy, Hot Stones, and Pre-Natal Massage, she will customize the massage session to individual client needs.
With caring, nurturing touch, let Jane help you achieve deep relaxation, stress reduction, muscle tension and pain relief – you deserve it!
Appointments available Wednesdays and Thursdays.
To schedule an appointment with Jane: 503-314-2233 /  janeellenlmt@gmail.com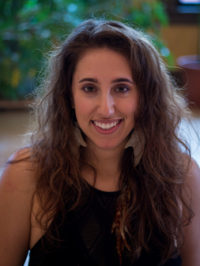 Eliana Miranda, MPH.,  is a certified health and wellness coach, lifestyle medicine coach, yoga teacher and energy worker. Her study of health began at a young age when she was diagnosed with a chronic auto-immune disease, and has since devoted her life to understanding the dynamic relationship between the mind, body and soul. By immersing herself in various avenues of healing, she cultivates a practice that ebbs and flows with the cyclical patterns of our modern day life. She has come to understand that optimal well-being is achieved by working with the many different aspects of being human, and isn't subject to simply being free of disease.
Eliana offers Multidimensional Wellness Sessions: weaving her practice and study with the client's own goals to create a unique experience that supports their future.
This work is for anyone feeling disconnected, and looking for some intuitive guidance to rediscover their own power to make change…
To feel better in the body: have more energy, feel lighter, or simply come into relation with their physical frame.
To feel freer in the mind: experiencing true happiness, passion, and zest for life.
To understand the greater picture. To define questions, understand why's, and come into awareness of the greater purpose.
If it is one of these things, or all of these things, this work can help to connect the dots.
With a master's degree in health promotion and behavioral sciences, an in-depth study of ancient Ayurvedic lifestyle treatments, and an unwavering devotion to teach, learn, and connect with others, Eliana is committed to empowering her clients to be their best selves so they can live their very best lives.
In person appointments on Mondays, Virtual appointments Tuesday- Friday.  Free 30 minute consultations available
To schedule an appointment with Eliana and learn more about her offerings: Elle4Well@gmail.com/ WellnessWeaver.com