Practitioners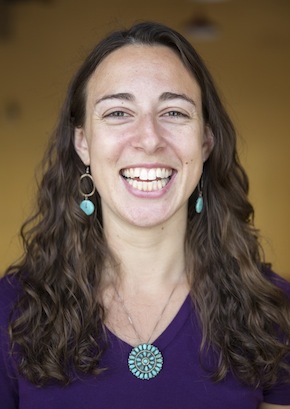 Intisar Abioto Photography
"Bring yourself into conscious movement, and you will find that new doorways spontaneously open to unseen possibilities."
Move with Ease: The Feldenkrais Method
Jacqueline Rubinstein is dedicated to creative, powerful, healing movement that makes you feel good. She has been a mover and a shaker in the Improvisational Dance and Feldenkrais Method scenes since 2004. She is the proud director of SomaSpace: Movement Arts & Healing Center, and Move With Ease, her Chronic Pain & Repetitive Injury Recovery Practice.
She has been dancing since 1994 and really fell deeply in love with the innovative and life-affirming world of Improvisational Movement in 2003. Completing a degree in Improvisationally-based Choreography at Wesleyan University gave Jacqueline a strong foundation in teaching creative movement to folks with diverse backgrounds. She has led hundreds of creative and somatic movement classes.
After a severe concussion and a pinched nerve, Jacqueline was incredibly blessed to find the Feldenkrais Method. Lost and frustrated after all the traditional Western forms of healing were insufficient, she tried an introductory Feldenkrais workshop on a whim, and she fell in love!
The powerfully gentle and insightful somatic education of the Feldenkrais Method has been an incredible learning journey, leading her to become a practitioner and open her Feldenkrais practice, Move With Ease, in Portland, Oregon in 2011. She also serves as the Outreach Director for the Feldenkrais Method Professional Training Programs.
She specializes in helping folks suffering from chronic pain and repetitive injuries to make foundational changes to their movement patterns creating fundamental, lasting relief in many aspects of their lives. For more information about Move With Ease, please visit: www.FeldenkraisPortland.com
Combining her passions for Improvisational Movement and the Feldenkrais Method, housed in the gorgeous SomaSpace studio, has been a dream come true! Balancing the gentle, slow, Ying-quality movements of Feldenkrais with the limitless, creative, Yang-quality movements of Improvisational Movement has brought great joy and healing to Jacqueline's life, and she looks forward to sharing her passion with you through her classes, events, and individual sessions.
Contact Jacqueline to book a FREE Feldenkrais assessment or jump right in with an individual treatment or class: jacqueline@somaspace.us / 971.373.4059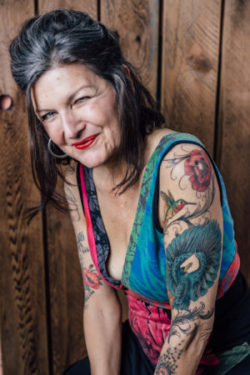 "I want to help guide you back into your body and your desires! Let's find your clarity. I love to help inspire and light up your wild spirit, so you can fall in love with yourself over again, and expand your passionate heart. I want to help you move your body and motivate your soul, to feel delicious and free. To feel really good…because that is what it is all about. To bring the magic back into your everyday world!"
Movement, Momentum, and Magic: Transformational Life Coaching
Do you need some guidance and clarity with your dreams and desires?
And help to recreate your everyday magic?
What do you desire? What does your body, heart, and soul really crave?
Need to get out of the overwhelm and get back on track?
Are you wanting to explore what to do next with your art, your dance, your life, your work, your passion?
Ready to step it up?
Need to move your body? To feel every little thing inside and out?
Sacred rebels! Are you a bit rebellious and can't quite get that scheduling and discipline thing down? And how's that working for you?
Paulette guides you on inspirational and exploratory journeys with Dance and Desire and Movement, Momentum, and Magic – her methods of using your creative brain and intuitive power, combining words with your feminine essence, adding in energy healing with Access Consciousness (the Bars), Reiki and Gypsy Caravan Tribal Bellydance®-inspired tools to ramp up your body, mind, and spirit. Ultimately it is about feeling good in your skin and your life. Paulette teaches you how to feel great and acknowledge your inner and outer beauty and grace, to live to your full potential by recognizing and achieving your life dreams and business goals with confidence and celebration.
Utilizing movement, methods of writing/journaling, and questioning your journey of life/business/career ideas/relationships, digging into your heart and soul, let's rediscover your life quests and dreams.
Paulette has three Transformational Coaching packages for you to choose from…
CHANGING YOUR STORY BREAKTHROUGH:
FOUR-WEEK DANCE AND DESIRE COACHING TRANSFORMATION PROGRAM
Four weeks of this delicious focus on you! Dance and Desire…
A one-hour session weekly (on skype or zoom), using journaling for release and clarity, questing to get your juices fired up, and weekly videos with movement and guided visualizations & meditations!  This is an intensive four weeks…you should be ready to claim yourself, your dreams, your goals, your body.
ILLUMINATION BREAKTHROUGH:
THREE-MONTH DANCE AND DESIRE MOTIVATIONAL COACHING TRANSFORMATION
To feel great with energy and well-being, to call in what you desire, to be in alignment and allow your dreams to unfold and bloom..that is what we do…
With my three-month program, we start with the same four-week program as above, meeting every week for four weeks. Then we continue on this journey for two more months, connecting every two weeks, with time for implementation and more intensive goal declaring, as you see the changes! With more body alignment, clearer vision, AND of course, celebrating your mini to mighty breakthroughs ….You commitment to making YOU happen is a must.
GET ON TRACK: START WITH THREE SESSIONS
Together we can gather, organize, meditate, write, and work your stuff out…we allow for follow through and implementation time and and get your journey laid out with encouragement and accountability. I like fast action and I want you to be committed to making YOU happen. My specialty is to help you gain and keep your momentum, to offer healing and energy shifting with Holy Fire Reiki, to guide you to move your body with magical energy, and finding the inspiration within yourself.
To book a FREE 20-minute consultation or a Transformational Coaching package with Paulette, visit her website:  www.paulettereesdenis.com