Practitioners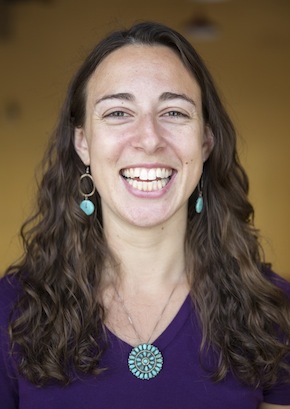 Intisar Abioto Photography
"Bring yourself into conscious movement, and you will find that new doorways spontaneously open to unseen possibilities."
Move with Ease: The Feldenkrais Method
Jacqueline Rubinstein is dedicated to creative, powerful, healing movement that makes you feel good. She has been a mover and a shaker in the Improvisational Dance and Feldenkrais Method scenes since 2004. She is the proud director of SomaSpace: Movement Arts & Healing Center, and Move With Ease, her Chronic Pain & Repetitive Injury Recovery Practice.
She has been dancing since 1994 and really fell deeply in love with the innovative and life-affirming world of Improvisational Movement in 2003. Completing a degree in Improvisationally-based Choreography at Wesleyan University gave Jacqueline a strong foundation in teaching creative movement to folks with diverse backgrounds. She has led hundreds of creative and somatic movement classes.
After a severe concussion and a pinched nerve, Jacqueline was incredibly blessed to find the Feldenkrais Method. Lost and frustrated after all the traditional Western forms of healing were insufficient, she tried an introductory Feldenkrais workshop on a whim, and she fell in love!
The powerfully gentle and insightful somatic education of the Feldenkrais Method has been an incredible learning journey, leading her to become a practitioner and open her Feldenkrais practice, Move With Ease, in Portland, Oregon in 2011. She also serves as the Outreach Director for the Feldenkrais Method Professional Training Programs.
She specializes in helping folks suffering from chronic pain and repetitive injuries to make foundational changes to their movement patterns creating fundamental, lasting relief in many aspects of their lives. For more information about Move With Ease, please visit: www.FeldenkraisPortland.com
Combining her passions for Improvisational Movement and the Feldenkrais Method, housed in the gorgeous SomaSpace studio, has been a dream come true! Balancing the gentle, slow, Ying-quality movements of Feldenkrais with the limitless, creative, Yang-quality movements of Improvisational Movement has brought great joy and healing to Jacqueline's life, and she looks forward to sharing her passion with you through her classes, events, and individual sessions.
Contact Jacqueline to book a FREE Feldenkrais assessment or jump right in with an individual treatment or class: jacqueline@somaspace.us / 971.373.4059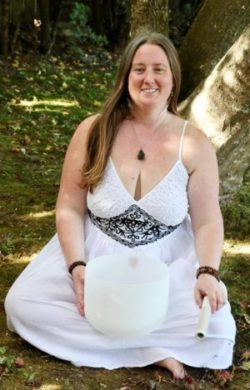 Marissa Leigh is a healer with a deep passion for supporting others on their unique healing journeys. She used to always be on the road, spending years overseas wandering, accompanied by a sense of deep longing for something more. After a while life began to seriously lack magic and joy and she started experiencing constant anxiety. After a long and difficult trip she visited her hometown and was introduced to Reiki, sound healing, meditation and yoga all in the same week! Reiki and sound healing opened her heart wide and allowed her to feel the magic of the world around and within her where previously had been skepticism and disconnection. She immediately rooted herself and shifted her exploring to her inner world in a life-altering way as her anxiety and disconnected feelings gradually melted away. She became certified as a Reiki Master and Teacher and began dreaming of using this medicine to help others.
Later that year she was hospitalized with life-threatening pneumonia and following many days of traditional treatment showed no signs of improvement. After receiving Reiki from friends who visited in the hospital she immediately showed signs of improvement and finally began to mend. Blown away by the healing powers she experienced so intimately, she realized that she wanted to be sharing this magic with the world. After 3 months of slow recovery, she quit her job and pursued a full-time Reiki practice.
Many intensive meditation retreats taught her the deep importance of self-awareness and the freedom we have when we welcome all of our emotions, thoughts and body experiences without resistance. She incorporates this knowledge and understanding into her practice as well as the use of 7 crystal singing bowls, shamanic practices and crystal healing. She works 1-on-1 with individuals to provide them with a restful and nourishing space to be fully present with whatever is alive in the moment for them. She provides gentle guidance for individuals to open fully to themselves to allow their bodies, minds and hearts to heal what they feel must be healed. This looks different for everyone but is in essence allowing ourselves to return fully to experiencing the joy of our true being exactly as it is.
To contact Marissa: healingwithmarissa@gmail.com / healingwithmarissa.com / www.facebook.com/marissaleighsoundhealer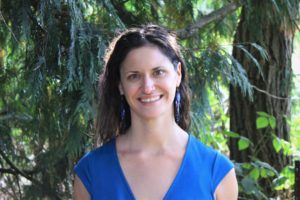 "My vision in this world is for all beings of humanity to be empowered by the recognition that we are Nature. Through making choices in health that reflect the movements of Nature- we can achieve and maintain the natural rhythm that enables each one of us to flourish."
Ryan McLaughlin, L.Ac., a practitioner of classical Chinese Medicine, is dedicated to creating individualized treatments that harness and compliment the innate healing wisdom and mechanisms of the body. Utilizing acupuncture, bodywork, cranial sacral, shiatsu, qi gong, herbal medicine and food recommendations, Ryan gently and directly addresses underlying patterns in the body that are contributing to the myriad of symptoms that may bring a person in for care. Ryan is passionate about guiding patients back into deeper connection with their bodies, community and natural world, as they find the trail back to feeling empowered to care for their own health.
Ryan earned a Masters of Science of Oriental Medicine from the National College of Natural Medicine, is certified by the National Commission for the Certification of Acupuncture and Oriental Medicine (NCCAOM), and is licensed by the Oregon Medical Board. After graduation, she began a residency at the private clinic of Heiner Fruehauf- the founder of the Chinese medicine program at NCNM- where he specializes in chronic parasitism, Lyme disease, autoimmune and digestive disorders, cancer care, and degenerative lung diseases. She continues to practice at his clinic in Corbett, and integrates this training with her body oriented treatments.
Aside from practicing Chinese medicine- Ryan loves to spend her time adventuring amidst the trails, rocks, and mountains of the Pacific Northwest, playing with the flow arts, making medicines, or spending time at home with her dog, goats, and garden.
To schedule an appointment with Ryan please call: 971-220-8839 or e-mail ryan@flourishoflifemedicine.com