CALENDAR
8 Week Burlesque Series
December 6@5:30 pm

-

7:00 pm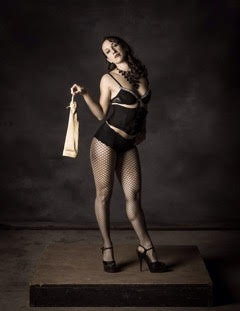 Join us for an immersive and unique experience in sensual movement, strip-tease and seductive, burlesque-inspired performance.
​This class offers an opportunity to learn and develop your own powerful and authentic sensual self- expression.
Over the course of 8 weeks you will practice and learn:
How to command the attention of your audience

How to move seductively in a style that is all your own

How to tease effectively

How to improvise confidently

The tricks of burlesque style strip-tease and so, so much more.
​
This class is designed to empower you and build your confidence enough to be show ready!  It will conclude with a class showcase where you will get to shine like the bright star you are!
​This class is open to all levels and body types and all female identified people.  Don't be shy! This is a SAFE space to play and grow.
For more information, please contact Madam Steele:
Related Events