CALENDAR
Burlesque with Madam Steele: 8-Week Spring Series
February 25@4:15 pm

-

5:45 pm
Event Navigation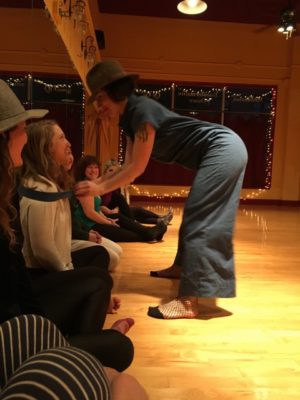 It is more than just a dance class…
Burlesque workshops with Madam Steele go beyond a dance class where you shake what your mama gave you, (although that is included!)  These thoughtfully crafted classes invite each woman to bring her most authentic, fierce and sensual nature to the dance floor.  It is a chance to see and be seen in this place- to move from complete pleasure, and to push edges into new, exhilarating ways of experiencing yourself as a dancer, a seductress and a performer.  These classes are always open to all abilities and bodies!
The 8-week class series is an opportunity to play with and develop improv skills as well as to learn and develop choreography in a totally safe,  non-threatening, and encouraging environment.  In addition to having SO MUCH FUN, we will be learning a group piece as well as working on solo acts.  This class is open to all levels!!  Don't be shy. We will conclude the class with an optional performance.  I love teaching this class!  It is so beautiful and so humbling to watch each woman find her power through this art form.  I look forward to sharing it with you!
This class is for you if…
•You love to dance and have fantasized about performing striptease or burlesque
•You would like to feel more confident
•You want to explore your sensuality
•You want to wake up your sex and feel more turned on
•You want to play with a fantastic  group of women identified people in a safe and non-threatening environment.
Dates:
Sunday evenings beginning February 4, 2018 – April 1, 2018
Please note there will be no class March 4, 2018. 
Time: 4:15pm – 5:45pm
Cost:
Pre-Registration Required.
$175
For more information & to register, contact Madam Steele: 
Related Events