CALENDAR
Consent Workshop and Cuddle Party
August 18@2:30 pm

-

6:00 pm

|

Recurring Event

(See all)

One event on October 20, 2019 at 2:30 pm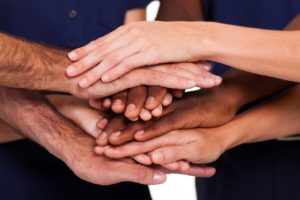 Though touch is natural, the skills that make it welcome and enjoyable have to be learned: skills of communication, boundaries, asking for what you want, and saying 'Yes' or 'No' with clarity and kindness. Consent Workshop & Cuddle Party™ is a 3.5-hour communication workshop that focuses on personal boundaries and touch, in which participants have an opportunity to practice these skills through platonic touch and cuddling (or not). It's a great opportunity to practice asking for what you want, saying no to what you don't want and meeting new people. The skills you learn at Cuddle Party translate into every day life, right from the start. When boundaries and consent are clear, every relationship is easier.
Cuddle Party is a strictly non-sexual event. Cuddle Parties – as distinct from non-affiliated group cuddles – are led by trained and certified Facilitators. (Maryam is a facilitator-in-training.) The Facilitator's job is to guide you into those skills gently and easily, in a fun, safe and light hearted way. We welcome you and create an atmosphere of respect, and remain available for questions and support.
At a Cuddle Party you can gain:
~ Clarity and confidence
~ Boundary and communication skills
~ Comfort, support and encouragement
~ The secrets to welcome, relaxed, non-sexual touch
What to bring:
~ Please wear comfy clothes (PJs are just fine!)
~ You are invited to bring snacks or non-alcoholic beverages to share with the group (optional).
What to expect:
~ Doors open at 2:30pm and close at 3:00pm. There is no admittance after 3:00pm.
~ At 3:00pm there will be a welcome circle which orients guests to the rules of cuddle party and has exercises to help practice the rules.
~ Following the welcome circle are a few hours for free-style cuddling, eating snacks, or just hanging out.
~ The event ends with a short closing circle.
Dates:
Sunday, October 20, 2019
Time:
2:30pm – 6:00pm
Cost:
Early Bird tuition: $20
Regular tuition: $35
Financial accommodations made as needed.
Registration: 
Drop-in okay, cash
Pre-registration preferred, as space is limited.
Register at: app.acuityscheduling.com/schedule.php?owner=16953939&template=class
For more information: contact@touchpositiveLLC.com
Related Events