CALENDAR
Dance as Prayer
March 25@10:30 am

-

12:00 pm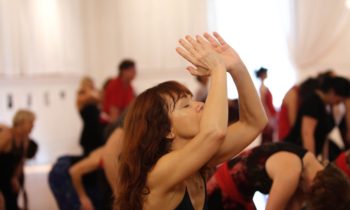 Dance as Prayer is a three-part conscious dance program, cultivating opportunities for connecting to the embodied spirit through a personalized movement experience.
1.   The Asking~ Participants are guided through a moving meditation to cultivate a focus from within; allowing movement to come from the places in ourselves our thoughts have not reached.
2. The Honoring ~ To receive our own movement as it comes to us, without trying to make it be different, is to honor our being as we are in the moment, without judgement. Participants are given time and space to explore the personalization of movement expressions.
3. The Offering ~ Participants are invited to share this dance in partnership and in community.
DJayed music and simple verbal guidance create a safe space within this format.  The facilitator will advocate for each participant in support of moving into the dance at exactly their own pace and comfort level.  All are welcome to attend.
For more information, please contact Siere: siere.munro@nianow.com
Related Events