CALENDAR
Imaginal Cells
February 2@10:30 am

-

February 3@6:00 pm

$195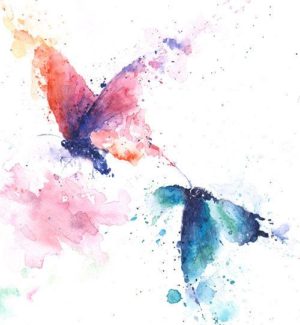 A 5Rhythms® Dance & Depth Psychology workshop about finding purpose in chaotic times
At the end of its life, the caterpillar, as we all know, undergoes a mind-boggling metamorphosis. Fueled by a deep inner knowing, the caterpillar wraps herself in a thick, silky cocoon to begin the process of transformation to a brand new creature, the butterfly. Shrouded in darkness, totally alone, the cells that were once 'caterpillar' melt into a soupy mush and become utterly indistinguishable to what they once were. During this process a handful of very special molecules, called 'imaginal cells,' activate and start to call out for one another. The rest of the cell-soup in the cocoon fights against the imaginal cells, but the imaginals grow stronger and band together, and eventually rise up and take over, like a few drops of color in clear water eventually permeate the whole container.
Against all odds, these imaginal cells triumph. Previously dormant and totally unaware of each other, the activated imaginal cells find each other inside the dark mush of the cocoon and work their magic of transforming the darkness into what eventually emerges: a butterfly. It is within the safety of the cocoon, the nourishment of total darkness that they are able to grow strong and catalyze a perfect alchemical transmutation. Astoundingly, the imaginal cells are responsible for a complete cellular transformation: when the butterfly emerges from its cocoon there is not a shred of caterpillar DNA that remains.
In this workshop, you will be invited to explore your own dark insides—the safe, warm cocoon of your own psyche—in order to discover, activate, and strengthen your own imaginal cells. Using 5Rhythms® dance, active imagination, storytelling, metaphor and ritual theatre, you will engage in transforming your own soul. Whether you are the caterpillar, the cocoon, the cell-soup, or the newly expanded butterfly, you will clarify, deepen, and expand your relationship with your body, heart, mind, and soul, with the intention of emerging from the 2-day journey feeling activated, moved, and in touch with a greater sense of purpose.
We are living in challenging, beautiful times. The world needs you. Won't you answer the call?
Dates:
Saturday, February 2 – Sunday, February 3
Times:
10:30am – 6:00pm, both days
Cost:
$195
Early Bird rate: $160 before January 11
Work trade opportunities available
To Register and for more info:
mackenzie.amara@gmail.com / https://www.mackenzieamara.com/events/imaginal-cells
Related Events