CALENDAR
Jade Egg
March 9@5:00 pm

-

7:00 pm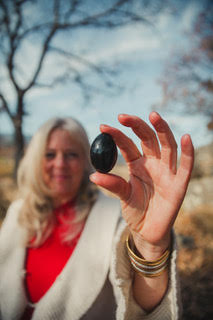 A Tool to Increase Vitality, Health & Pleasure
Use of a Jade Egg* is quickly rising in popularity! From multiple mentions on late night TV, to doctors affirming use of the egg as a pelvic healing tool, this ancient practice is proving to be a practical and profound tool of connection, healing, pleasure and bliss!
Rarely do we connect our vitality, health and overall well-being with our sensual and sexual selves. However, evidence points to a direct correlation between our health and our sensuality. Dr. Rachel Abrams, who co-wrote The Multi-Orgasmic Woman, found that women who work with the Jade Egg and other sensuality enhancing practices can lessen or even eliminate PMS, menopausal symptoms, aid in fertility and cancer prevention, as well as stimulate a wider range of orgasmic experiences.
Jade Egg is one of the many tools available to women for the enhancement of your sensual life. In this introductory class, Kim shares both her personal practice, and her years of experience assisting women with their own individual journey of healing, sensual opening and deep spiritual connection with the Divine through the path of the yoni.
In this introductory evening you will:
~ Learn the benefits of a regular Jade Egg practice
~ Gain a deeper understanding of the internal and external landscape of yoni, and how it interacts with the egg
~ Appreciate the benefits of other sensuality enhancing exercises
~ Share movement practices to enliven your sexual center for increased pleasure (with or without the egg)
~ Enhance your spiritual practice for connection to the Divine
~ Gain a tool for emotional clearing and healing
Note:  This introductory class will not include the actual use of a Jade Egg, however, Kim will be offering a full day Immersion on Sunday, March 10 that utilizes Jade Egg as a healing tool.  Click here for more info (http://kimrosekeller.com/jade-egg/)
*Jade Egg is made of natural jade (called nephrite) and carved into the shape of an egg and inserted into the yoni (vagina).  These eggs may or may not have a hole drilled in them for use with a string for additional exercises and/or removal.
Dates:
Saturday, March 9, 2019
Time:
5:00pm – 7:00pm
Cost:
$15-20 sliding scale
Cash, check and credit card accepted
Drop-ins welcome
For more information and to register: kimrosekeller.com/jade-egg/
Related Events