CALENDAR
Meditative Arts
December 4@6:00 pm

-

7:00 pm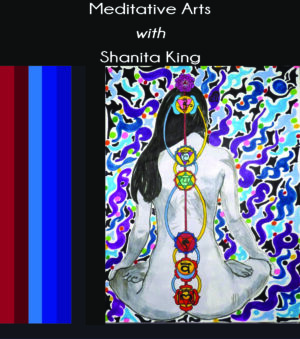 Do you wish to open yourself to the flow of creation, to dive into your physical and emotional bodies through the act of putting pen to paper, hands on clay, paint on canvas?
Meditative Art is a method of cultivating a mutually held container in which participants can create from a place of complete non-attachment and meditative flow.
In the act of creating, we intentionally turn our attention inward to the mind body connection, the internal journey and the organic flow of the process, letting the tactile experience of creation be at the center and the final outcome incidental.
We will open with a group check in and discussion, where we all drop into where we are and share a little part of who we are and what we're coming to class with today.
Then, we will dive deep with a meditation offering to call us into our bodies, free us up for creative expression, and set our intentions for this sweet time of unlocked creation. The artistic offerings will be diverse week to week; working with every medium from the simplicity of colored pencils and paper to sculpting clay or working with paint.
We will end class with a closing meditation.
To register: shanitakingarts.com/yoga-meditative-arts
For more information, please contact Shanita: shanita.king@gmail.com / shanitakingarts.com
Related Events