CALENDAR
Morning Ritual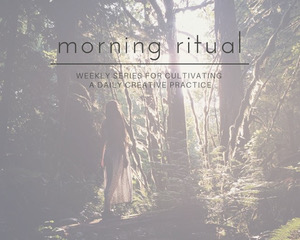 A weekly series for cultivating a daily creative practice.
The way in which we begin our day impacts and ripples out to how we choose to engage with our world. Welcome to Morning Ritual.
Morning Ritual is an ongoing weekly series of workshops beginning April 16th, where we cultivate tangible tools in a safe group setting.
We will develop a daily creative practice and listen to the wisdom within to deepen your intuitive connection. Through journal writing practice, creative visualization, breathing techniques, and awakened movement, you will be supported in your personal morning ritual.
All participants will receive their own journal, custom made booklet of Morning Ritual Practices, and accountability within an inspiring group setting.
"When you arise in the morning, think of what a privilege it is, to be alive, to breathe, think, to enjoy, to love." – Marcus Aurelius.
To register: jenniferalyse.com/morningritual
For more information, please contact Jennifer: info@jenniferalyse.com
Related Events