CALENDAR
Moving to Heal
February 27@10:00 am

-

11:00 am
Event Navigation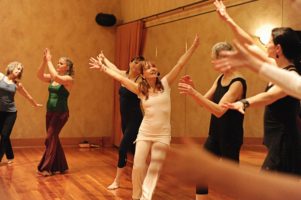 Moving to Heal is "Movement as Medicine" and is for anybody seeking a gentler movement practice to compliment and facilitate the healing of body, mind, emotions, and spirit. "Healing" as defined by Nia is defined simply by "I feel better." Moving to Heal teaches people to listen to the voice of the body, sensation. Through sensation, participants learn how to adapt movements to support their comfort and health needs. Classes include soothing, rhythmic soundscapes and simple choreographed movement, shared in an atmosphere of safety and trust. Chairs are made available for students to utilize for maximum stability, pleasure, and comfort. The focus on adapting personalized, self-healing, movement results in increased body awareness, and overall improvements of wellness, regardless of diagnosis. Beginners welcome.
For more information, please contact Siere: siere.munro@nianow.com
*Class cancelled for 2/13.
Related Events