CALENDAR
Nia
February 28@9:00 am

-

10:00 am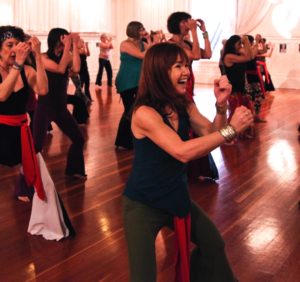 Nia is an expressive body-mind-spirit movement program that offers an artistic and innovative approach to fitness and healing. Blending aspects of Martial Arts, Dance Arts, and Healing Arts, Nia provides a variety of movement dynamics to create an experience that involves body and spirit. The use of eclectic, rich music, guided imagery, powerful kinesthetic cues, and heart-felt joy add to the full experience of a Nia class. Every class guides students to mindfully focus on sensation in their body while listening and dancing to music. Each class has its own kind of magic that fosters personal creativity and expression. Nia is practiced barefoot. Every class is adaptable to individual needs and abilities, with movers empowered to explore a variety of intensity levels and ways to modify movements to safely condition their bodies. Beginners welcome.
For more information, please contact Siere: siere.munro@nianow.com
*Class Cancelled Monday 2/26.
Related Events