CALENDAR
Qoya
January 3, 2020@6:00 pm

-

7:30 pm

$25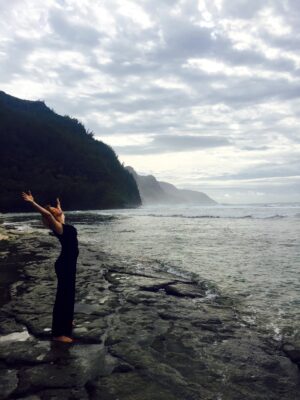 Movement as Medicine
What is Qoya?
Qoya is a movement system based on the idea that through movement, we remember. We remember our essence is Wise, Wild and Free.
Wise, Wild and Free also draw reference to the movement forms that we will practice:
Wise: the wisdom of yoga
Wild: the creative expression in dance
Free: expanding our capacity to enjoy our bodies through sensual movement
Through movement, ritual and community connection, we learn to trust the physical sensation of truth in our bodies. Qoya is powerful medicine for the body, mind, heart and soul.
This class is for women and femme identified of all races and ages (over 16). There are no levels to Qoya and there is no way to do it wrong – you'll know you're doing Qoya right if it feels good in your body! Please wear clothes that are comfortable to move in and bring a water bottle and a sacred object to place on the altar.
To register: elanvital.love/events
For more information, please contact Elan: connect@elanvital.love / elanvital.love
Related Events