CALENDAR
Theabroma Cacao
November 15@7:00 pm

-

9:00 pm

$25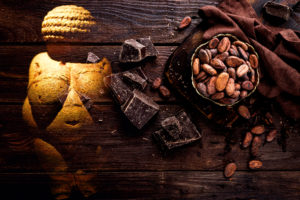 A Monthly Women's Gathering
Theabroma – from the Greek "thea" meaning "goddess" and "brôma" meaning "food"
Cacao – the divine food of the Goddess is and the heart opening inspiration for this monthly gathering of women and femme-identifying folks.
Women have been creating gathering spaces to share, heal, dance, play, create, celebrate and support each other since the dawn of human history. In gathering together, we are reaching back to those ancient times, when women were revered as the bringers of life and the Goddess was held in high regard.
Each month, we will explore a different theme together through dance, guided meditation, sharing, listening, reading, journaling, poetry, or other means of introspection and inspiration.
We will open our evenings with a ceremonial cacao circle. Cacao has been revered by warriors, healers, and shamans for its nourishing, energizing, and healing properties for over 3,000 years. In addition to it's mystical heart opening qualities, cacao is a nourishing food containing essential minerals such as magnesium, antioxidants, B vitamins, and heart-healthy fats.
Please bring a water bottle, a favorite teacup for cacao, journal, and wear comfortable clothes you can move in. Yoga mats and blankets are provided.
Payment will be due in cash or check upon arrival. If you cancel in less than 48 hours or do not show up, you will be charged $25. This does not apply in cases of emergencies.
Space is limited to 17 participants.
To register: livingritual.com/theabroma.html
For more information, please contact Erika: hierikaryn@gmail.com
Related Events