CALENDAR
Touch of Sound
September 7@7:00 pm

-

9:00 pm

$20 – $40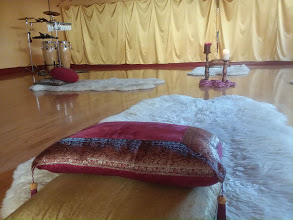 Group Acupuncture and Percussive Journey
Join Ryan McLaughlin, L.Ac. and Benjammin Lee on the first Friday of each month reclaiming the relationship with your body while harmonizing with the season in a group healing circle.
Following the art and wisdom of Chinese Cosmology, we invite you to join us for an embodied exploration of individual organ networks from a Chinese Medicine perspective.  Receiving the information through acupuncture and percussive sound, each participant will have the opportunity to deepen their relationship with themselves- one organ at a time. There are 12 organ networks, which correlate with the 12 main acupuncture meridians that flow through each one of us. Each month a different organ will be featured, felt, and loved.
Acupuncture in this healing circle will provide opportunity to be present with the here and now through using the wisdom held within the acupuncture meridians, while also providing support to each individual's constitution as determined through pulse diagnosis by Ryan McLaughlin, L.Ac.
The room will be filled with the percussive sounds of Benjammin Lee, as he takes us on a journey with vibrations and rhythms aligning with our Heart Fire and the Heartbeat of the Earth.
Upcoming Dates:
September 7, 2018
Time:
7:00-9:00 pm
Cost: 
$20-40
For questions and more information:

ryan@flourishoflifemedicine.com
www.flourishoflifemedicine.com
Related Events