Teachers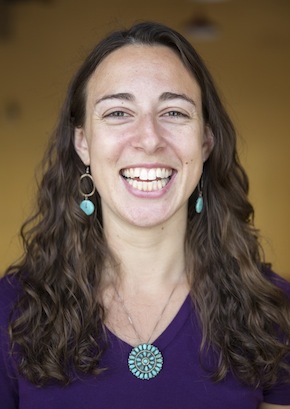 Intisar Abioto Photography
"Bring yourself into conscious movement, and you will find that new doorways spontaneously open to unseen possibilities."
Director of SomaSpace & Move with Ease
Jacqueline Rubinstein is dedicated to creative, powerful, healing movement that makes you feel good. She has been a catalyst in the Improvisational Dance and Feldenkrais Method scenes since 2004. She is the proud director/owner of SomaSpace: Movement Arts & Healing Center, and Move With Ease, her Chronic Pain & Repetitive Injury Recovery Practice.
She has been dancing since 1994 and fell deeply in love with the innovative and life-affirming world of Improvisational Movement in 2003. Completing a degree in Improvisationally-based Choreography at Wesleyan University gave Jacqueline a strong foundation in teaching creative movement to people with diverse backgrounds. She has led hundreds of creative and somatic movement classes.
After a severe concussion and a pinched nerve, Jacqueline was incredibly blessed to find the Feldenkrais Method. Lost and frustrated after all the traditional Western forms of healing were insufficient, she tried an introductory Feldenkrais workshop on a whim, and she fell in love!
The powerfully gentle and insightful somatic education of the Feldenkrais Method has been an incredible learning journey, leading her to become a practitioner and open her Feldenkrais practice, Move With Ease, in Portland, Oregon in 2011. She also serves as the Outreach Director for the Feldenkrais Method Professional Training Programs.
She specializes in helping folks suffering from chronic pain and repetitive injuries to make foundational changes to their movement patterns creating fundamental, lasting relief and a profound transformation of one's relationship to self and life. For more information about Move With Ease, please visit: www.FeldenkraisPortland.com
Combining her passions for Improvisational Movement and the Feldenkrais Method, housed in the gorgeous SomaSpace studio, is a dream come true! Balancing the gentle, slow, deeply functional movements of the Feldenkrais Method with the limitless, creative, free-form movements of Improvisational Movement has brought great joy and healing to Jacqueline's life, and she looks forward to sharing her passion with you through her classes, events, and individual sessions.
To contact Jacqueline: jacqueline@somaspace.us / 971.373.4059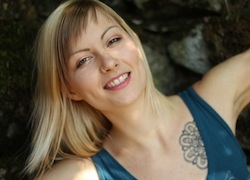 Coming to the US from Germany at the age of twelve, Antje Martina Schäefer grew up with her feet constantly in more than one culture. Her passion for movement to music has been a prime connector to spirit and source of joy, as well as a gateway to finding connection to others in community. As her bi-cultural upbringing ignited the desire to strive for deeper understanding and communion with all humans, dance has revealed itself as a perfect parallel to life in this diverse world.
Accessing the rich creative community of San Francisco, she discovered a gift for bridging and cross-pollinating ideas between communities, a passion that still drives her work today. Antje tested her own creative powers through the world of art and music event production and tapped into new, vibrant outlets for her dancing and personal discovery through transformational festivals of the West Coast beginning in 2009.
Through discovering blues and fusion partner dance in 2012, she became exposed to a whole new level of connection made possible through movement. Awe-inspired, she envisioned the first Connexus, a day-long conscious partner dance event, which Wren LaFeet and she co-produced six months later.
Her focus is on how the dance can enhance and expand relationships into a deeply connected, honest and powerful tool for personal, interpersonal and transpersonal co-creation, discovery, and appreciation. She has spent the last year weaving her life experiences with the dance as an active co-creator of the Cocréa teachings of 'dance as life', while simultaneously being schooled again and again, by her students and of course, life itself.
To contact Antje: connect@nomaddance.com / www.nomaddance.com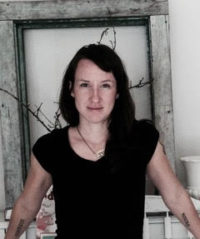 Audrey Steele is a Life Coach and Yoga instructor with a lifetime of experience in dance and performance. She graced the stages of the Bay Area burlesque circuit from 2009-2013 and from there realized her passion for sharing this art form with other women. Audrey is a skilled facilitator who has a gift for welcoming women to the taboos of sexuality and seduction. She creates a fun and dynamic space while keeping it authentic and grounded. She is really committed to every women finding her inner Diva and letting it shine! In the past year Audrey has facilitated several classes for women here at Soma Space including, Intro to Sensual Movement and Burlesque classes and workshops. She is excited to be teaching again and looks forward to future classes with you!
To contact Audrey:
madamsteeleburlesque@gmail.com / www.audreysteele.com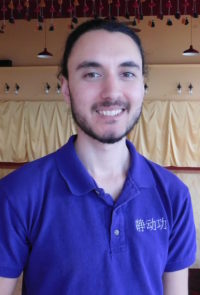 Ben Rosen began his journey into the world of Qigong his senior year of high school. Ben was diagnosed with a pituitary brain tumor that brought his entire endocrine hormone system completely out of balance. Western medicine was able to help correct the hormone imbalance, however the side effects of the medication were incredibly harsh on the body. The medication produced severe brain fog and fatigue that debilitated Ben's ability to live a normal life. A synchronistic event lead him to discovering the practice of Qigong and then everything changed, suddenly his health returned. The more Qigong he practiced the more the brain fog and fatigue went away. With Qigong, Ben's mental clarity and physical stamina returned. Ben knew that he had found something truly special. It was from this healing experience that Ben decided to dedicate his life to the pursuit and study of Qigong.
Ben is one of a select few people in the world to ever have graduated Grandmaster Michael Lomax's Clinical Qigong Certification program. Michael Lomax trained for years in the Clinical Qigong Healing Hospital in Baoding, China. An entire hospital in which the only form of treatment offered was Qigong energy projection. The Baoding Qigong Hospital had amazing clinical result rates and treated everyone from car wreck victims to stroke patients. It is this tradition of Qigong healing that Ben carries as a Qigong energy healer and as a Qigong movement instructor. Ben's greatest passion and goal in life is to share the ancient shamanic teachings of Qigong with the world.
To contact Ben: qiclinicpdx@gmail.com / www.qiclinicpdx.com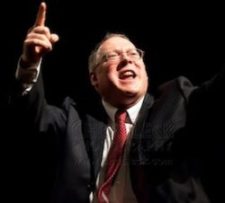 Fifteen years ago, Carlton Grew walked into Scott Kelman's free introductory improvisation workshop and has never stopped doing the work. Carlton joined the workshop simply for a new, creative experience. Instead, the work led him on a transformational journey.
Originally uninterested in performance, the work led him to perform with The Tuesday Group, the Agnieszka Laska Dancers, and, recently, an autobiographical show entitled "Bag of Hammers." He is thrilled to have the opportunity to guide others through the same inspiring journey and to share Kelman's work.
To contact Carlton: nwrain99@yahoo.com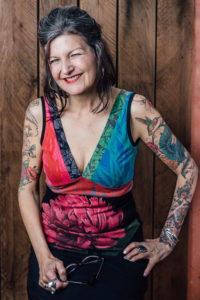 As an inspirator of feminine celebration and a movement motivator, Paulette Rees-Denis travels the globe teaching and coaching using feminine dance, words, and desires. Her passion and work is ultimately about guiding you on your journey. She is a Life coach – Movement, Momentum, and Magic –  and uses the inspiring and motivational tools of her Dance and Desire methodology, to follow your soul desires through movement and dance, words, and personal creative freedom, opening to your wild spirit and your individual beauty.
Paulette is a creative lifestyle entrepreneur, coach, founder of the global-wide community of Gypsy Caravan Tribal Bellydance®, and author of the timeless and empowering book, Tribal Vision: A Celebration of Life Through Tribal Belly Dance.
To contact Paulette:
paulette@gypsycaravan.us / www.paulettereesdenis.com
Russell Delman has dedicated his life to the study of human transformation. He is deeply indebted to his more than 45 years of Zen meditation, movement awareness and the study of somatic psychology for his learning. Personally trained by Moshe Feldenkrais from 1975-1978, Russell maintained a close personal relationship with Dr. Feldenkrais until his death in 1984. He has helped train more than 2500 Feldenkrais® practitioners worldwide.
Russell is the founder of The Embodied Life School. His teaching is a deep integration of Sitting/Walking Meditation, Feldenkrais Movement and Embodied Inquiry, which includes various awareness practices devoted to deep listening to self and others. Ten years ago, he created the ELMP (Embodied Life Mentorship Program), which guides people deeply into these subjects and trains teachers in offering these skills to others.
Deep listening includes attending to the messages living in what he calls "the wisdom body". This means learning to listen to our physical bodies, feelings, thoughts and the world around us as an integrated whole. Russell credits his 43 years of marriage and the raising of his daughter as the greatest teachers in his life.
For a more complete biography and other information about The Embodied Life School: www.russelldelman.com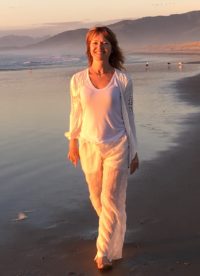 Siere Munro's class offerings are strongly rooted in her love of somatic movement, coupled with a diversely broad palate for music and an innate joy of creative expression. Her mission is to guide and support people of all backgrounds into embodied, soulful movement experiences.
Her background is a rich tapestry of experience in the healing arts, expressive arts, fitness and dance. She is a graduate of Tamalpa Institute for Expressive Arts, with an emphasis on Somatic Movement Therapy. She is a member of the Nia Technique Teaching Faculty. She trains teachers to teach Nia, Moving to Heal throughout the U.S. and Europe.  Siere teaches Nia, Moving to Heal and Dance as Prayer; a conscious movement exploration and Divine conversation for body and soul.
To contact Siere: siere.munro@nianow.com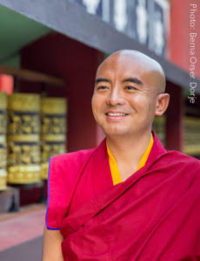 Under the guidance of Yongey Mingyur Rinpoche, the Tergar Meditation Group of Portland holds regular teachings and community events in and around Portland, Oregon. As a community of friends exploring the practice of meditation, we gather regularly to practice, study, and host regular visits by Mingyur Rinpoche. We also offer retreats and seminars on the practice of meditation and the fundamentals of Buddhist practice.
Mingyur Rinpoche's approach to meditation focuses on the practice of mindfulness, which unlocks the door to a calm mind, compassionate heart and insight into the challenges of day-to-day life. Rinpoche's teachings emphasize universal principles that are of profound benefit to people of all faiths and belief systems. Whether you are new to meditation or a seasoned practitioner wanting to deepen your practice, please join us.
To contact Tergar group coordinators, Lyle and Diane McQueen-Smith:
portland@tergar.org / www.tergar.org/portland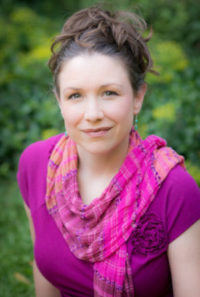 For over 10 years Anat LeBlanc has dedicated herself to personal and collective healing, exploring various holistic and embodied practices. In the creation of Grief Alchemy, she draws from her masters degree in Transpersonal Psychology, training in somatic bodywork through the META Institute and Dancing Freedom's flavor of embodied movement. Seasoned by her own encounters with grief and personal transformation, nearly 5 years as a clinical hospital chaplain and her own experiences of healing through dance and embodied movement, she is a skilled and compassionate companion on your healing journey. In her private practice, she offers counseling support in the Portland community forgrieving individuals and those affected by life-threatening illness.
To contact Anat: anatluceleblanc@gmail.com /anatleblanc.com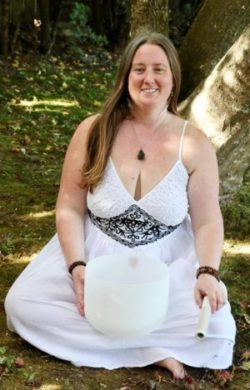 Marissa Leigh is a healer with a deep passion for supporting others on their unique healing journeys. She used to always be on the road, spending years overseas wandering, accompanied by a sense of deep longing for something more. After a while life began to seriously lack magic and joy and she started experiencing constant anxiety. After a long and difficult trip she visited her hometown and was introduced to Reiki, sound healing, meditation and yoga all in the same week! Reiki and sound healing opened her heart wide and allowed her to feel the magic of the world around and within her where previously had been skepticism and disconnection. She immediately rooted herself and shifted her exploring to her inner world in a life-altering way as her anxiety and disconnected feelings gradually melted away. She became certified as a Reiki Master and Teacher and began dreaming of using this medicine to help others.
Later that year she was hospitalized with life-threatening pneumonia and following many days of traditional treatment showed no signs of improvement. After receiving Reiki from friends who visited in the hospital she immediately showed signs of improvement and finally began to mend. Blown away by the healing powers she experienced so intimately, she realized that she wanted to be sharing this magic with the world. After 3 months of slow recovery, she quit her job and pursued a full-time Reiki practice.
Many intensive meditation retreats taught her the deep importance of self-awareness and the freedom we have when we welcome all of our emotions, thoughts and body experiences without resistance. She incorporates this knowledge and understanding into her practice as well as the use of 7 crystal singing bowls, shamanic practices and crystal healing. She works 1-on-1 with individuals to provide them with a restful and nourishing space to be fully present with whatever is alive in the moment for them. She provides gentle guidance for individuals to open fully to themselves to allow their bodies, minds and hearts to heal what they feel must be healed. This looks different for everyone but is in essence allowing ourselves to return fully to experiencing the joy of our true being exactly as it is.
To contact Marissa: healingwithmarissa@gmail.com / healingwithmarissa.com / www.facebook.com/marissaleighsoundhealer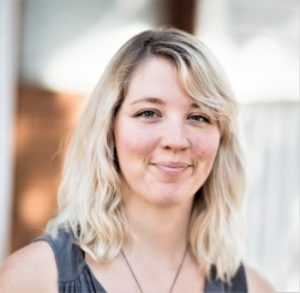 Sara Eden is captivated by relationship; the relationship of all things to all other things, including people, animals, objects, music, space, wilderness, and more. She believes that the exchange of witnessing and being witnessed is a crucial element in the development of an individual psyche, and the health of communities.
Sara Eden Moss has been involved with dance and movement as a form of healing and self discovery for 8 years. She has worked and trained as a facilitator for various communities since 2008. She has collaborated, trained with, and facilitated for Solsara, Coalessence (Eugene ecstatic dance), Process Work Institute, ZEGG Forum, Network for New Culture, and Possibility Management.
Outside of dance, her facilitation includes personal growth workshops, mindfulness practices, transparency exercises, conflict mediation, one on one coaching (relationship & individual counseling), and dream work processes (individual and group based).
She is also an LMT, and Certified Birth Doula.
To contact Sara:
Moss.E.Productions@gmail.com /saraedenmoss.wordpress.com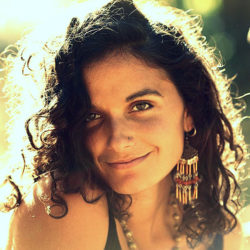 Katie Gray is a singer, public speaker, activist, caregiver and intuitive counselor.
Through the years, she has received various recognition for her music, including time spent on the list of iTunes spotlight artists. Her song "Set Free" was featured on the FOX television show 'Bones' and numerous songs she has written and recorded with her band "Sea Stars" (a duet with Kurt Baumann) have been featured on various major television shows.
Katie has collaborated and/or shared the stage with artists such as: Band of Horses, Ani Difranco, The Polish Ambassador, Elephant Revival, Ooah, Emancipator, Random Rab, Vicci Martinez, Kan' Nal and more.
Through the Emerging Women conferences (https://emergingwomen.com) in Boulder, CO and New York City, Katie spoke and performed her music to open the stage for both Brene Brown and Eve Ensler.
In 2013, she spent 2 weeks touring with Eve Ensler on a journey through India for the One Billion Rising movement in which she spoke and sang out against violence and abuse towards women.
Katie has fully recovered from a long journey with bulimia and is passionate about supporting people in releasing shame and stepping into their bodies and power.
Through years of studying meditation techniques and acquiring confidence and wisdom along the way, Katie leads motivational workshops and retreats that are focused on reprogramming the mind to see ourselves and the World with a new vision of Love, forgiveness and fearlessness.
Katie currently lives in the San Juan Islands of Washington State where she is writing her first book, completing her 3rd full length studio album and caregiving for her beloved mother with dementia.
To contact Katie: