Teachers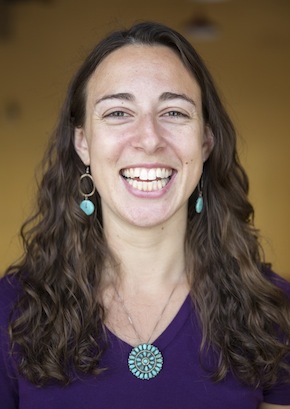 Intisar Abioto Photography
"Bring yourself into conscious movement, and you will find that new doorways spontaneously open to unseen possibilities."
Director of SomaSpace & Move with Ease
Jacqueline Rubinstein is dedicated to creative, powerful, healing movement that makes you feel good. She has been a catalyst in the Improvisational Dance and Feldenkrais Method scenes since 2004. She is the proud director/owner of SomaSpace: Movement Arts & Healing Center, and Move With Ease, her Chronic Pain & Repetitive Injury Recovery Practice.
She has been dancing since 1994 and fell deeply in love with the innovative and life-affirming world of Improvisational Movement in 2003. Completing a degree in Improvisationally-based Choreography at Wesleyan University gave Jacqueline a strong foundation in teaching creative movement to people with diverse backgrounds. She has led hundreds of creative and somatic movement classes.
After a severe concussion and a pinched nerve, Jacqueline was incredibly blessed to find the Feldenkrais Method. Lost and frustrated after all the traditional Western forms of healing were insufficient, she tried an introductory Feldenkrais workshop on a whim, and she fell in love!
The powerfully gentle and insightful somatic education of the Feldenkrais Method has been an incredible learning journey, leading her to become a practitioner and open her Feldenkrais practice, Move With Ease, in Portland, Oregon in 2011. She also serves as the Outreach Director for the Feldenkrais Method Professional Training Programs.
She specializes in helping folks suffering from chronic pain and repetitive injuries to make foundational changes to their movement patterns creating fundamental, lasting relief and a profound transformation of one's relationship to self and life. For more information about Move With Ease, please visit: www.FeldenkraisPortland.com
Combining her passions for Improvisational Movement and the Feldenkrais Method, housed in the gorgeous SomaSpace studio, is a dream come true! Balancing the gentle, slow, deeply functional movements of the Feldenkrais Method with the limitless, creative, free-form movements of Improvisational Movement has brought great joy and healing to Jacqueline's life, and she looks forward to sharing her passion with you through her classes, events, and individual sessions.
To contact Jacqueline: jacqueline@somaspace.us / 971.373.4059
Andrée (pronounced On-dray) Culpepper is fortunate to have taken her lifelong love for dance and allowed it to guide her to choreograph and lead group fitness and dynamic dance exercise classes for over 20 years.
As a heavy child that avoided exercising in public due to embarrassment and body shame, the simple act of buying a fun workout ensemble motivated her at 19 to find her personal fitness, the thing that she would feel motivated to go back to again and again. Aerobics seemed a natural progression for one who had always loved dance so Andrée proceeded to "try on" many classes which finally led her to the instructor and group that she wanted to give her energy to. That same instructor encouraged her to eventually get trained and certified to teach classes herself.
Now Andrée gets to continue the work she loves: teaching Zumba, Zumba Gold, Senior Dance Fitness, Core on the Ball, The Lift and her fun fusion of low impact moves + conditioning to World music, called U-Vigorate.
To contact Andrée: aculpepper11@gmail.com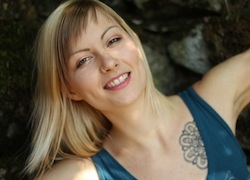 Coming to the US from Germany at the age of twelve, Antje Martina Schäefer grew up with her feet constantly in more than one culture. Her passion for movement to music has been a prime connector to spirit and source of joy, as well as a gateway to finding connection to others in community. As her bi-cultural upbringing ignited the desire to strive for deeper understanding and communion with all humans, dance has revealed itself as a perfect parallel to life in this diverse world.
Accessing the rich creative community of San Francisco, she discovered a gift for bridging and cross-pollinating ideas between communities, a passion that still drives her work today. Antje tested her own creative powers through the world of art and music event production and tapped into new, vibrant outlets for her dancing and personal discovery through transformational festivals of the West Coast beginning in 2009.
Through discovering blues and fusion partner dance in 2012, she became exposed to a whole new level of connection made possible through movement. Awe-inspired, she envisioned the first Connexus, a day-long conscious partner dance event, which Wren LaFeet and she co-produced six months later.
Her focus is on how the dance can enhance and expand relationships into a deeply connected, honest and powerful tool for personal, interpersonal and transpersonal co-creation, discovery, and appreciation. She has spent the last year weaving her life experiences with the dance as an active co-creator of the Cocréa teachings of 'dance as life', while simultaneously being schooled again and again, by her students and of course, life itself.
To contact Antje: connect@nomaddance.com / www.nomaddance.com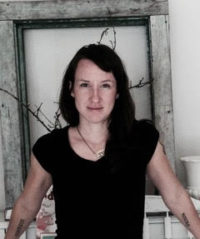 Audrey Steele is a Life Coach and Yoga instructor with a lifetime of experience in dance and performance. She graced the stages of the Bay Area burlesque circuit from 2009-2013 and from there realized her passion for sharing this art form with other women. Audrey is a skilled facilitator who has a gift for welcoming women to the taboos of sexuality and seduction. She creates a fun and dynamic space while keeping it authentic and grounded. She is really committed to every women finding her inner Diva and letting it shine! In the past year Audrey has facilitated several classes for women here at Soma Space including, Intro to Sensual Movement and Burlesque classes and workshops. She is excited to be teaching again and looks forward to future classes with you!
To contact Audrey:
madamsteeleburlesque@gmail.com / www.audreysteele.com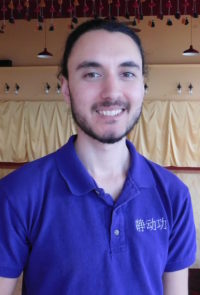 Ben Rosen began his journey into the world of Qigong his senior year of high school. Ben was diagnosed with a pituitary brain tumor that brought his entire endocrine hormone system completely out of balance. Western medicine was able to help correct the hormone imbalance, however the side effects of the medication were incredibly harsh on the body. The medication produced severe brain fog and fatigue that debilitated Ben's ability to live a normal life. A synchronistic event lead him to discovering the practice of Qigong and then everything changed, suddenly his health returned. The more Qigong he practiced the more the brain fog and fatigue went away. With Qigong, Ben's mental clarity and physical stamina returned. Ben knew that he had found something truly special. It was from this healing experience that Ben decided to dedicate his life to the pursuit and study of Qigong.
Ben is one of a select few people in the world to ever have graduated Grandmaster Michael Lomax's Clinical Qigong Certification program. Michael Lomax trained for years in the Clinical Qigong Healing Hospital in Baoding, China. An entire hospital in which the only form of treatment offered was Qigong energy projection. The Baoding Qigong Hospital had amazing clinical result rates and treated everyone from car wreck victims to stroke patients. It is this tradition of Qigong healing that Ben carries as a Qigong energy healer and as a Qigong movement instructor. Ben's greatest passion and goal in life is to share the ancient shamanic teachings of Qigong with the world.
To contact Ben: qiclinicpdx@gmail.com / www.qiclinicpdx.com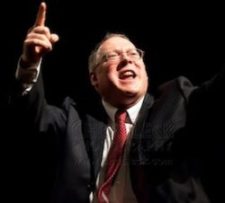 Fifteen years ago, Carlton Grew walked into Scott Kelman's free introductory improvisation workshop and has never stopped doing the work. Carlton joined the workshop simply for a new, creative experience. Instead, the work led him on a transformational journey.
Originally uninterested in performance, the work led him to perform with The Tuesday Group, the Agnieszka Laska Dancers, and, recently, an autobiographical show entitled "Bag of Hammers." He is thrilled to have the opportunity to guide others through the same inspiring journey and to share Kelman's work.
To contact Carlton: nwrain99@yahoo.com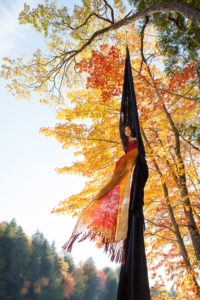 Marina Salonga, B.S. Biology, is a professional dancer and circus artist as well as massage therapist and reiki master. Having studied countless types of movement ranging from chi gong to aerial arts to modern dance, as well as several forms of meditation and self-therapy, she is convinced that combining movement and self-reflection has great healing potential, both physically and emotionally. She is committed to inspiring other's spiritual growth and general wellness through her performance art, healing sessions and courses. MoonDance is inspired from her deep connection with nature and seeing the need for making this connection accessible to people in the city.
To contact Marina and learn more: www.marinadance.com / www.theinnerwell.com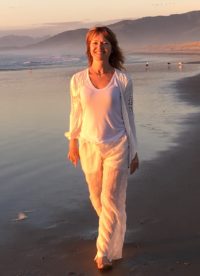 Siere Munro's class offerings are strongly rooted in her love of somatic movement, coupled with a diversely broad palate for music and an innate joy of creative expression. Her mission is to guide and support people of all backgrounds into embodied, soulful movement experiences.
Her background is a rich tapestry of experience in the healing arts, expressive arts, fitness and dance. She is a graduate of Tamalpa Institute for Expressive Arts, with an emphasis on Somatic Movement Therapy. She is a member of the Nia Technique Teaching Faculty. She trains teachers to teach Nia, Moving to Heal throughout the U.S. and Europe.  Siere teaches Nia, Moving to Heal and Dance as Prayer; a conscious movement exploration and Divine conversation for body and soul.
To contact Siere: siere.munro@nianow.com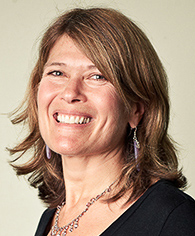 Susan Landa has owned and operated retail stores for over 27 years. She founded The Fossil Cartel, a gem, mineral and jewelry store in downtown Portland, in 1989. She also owned and operated Let It Bead, a full-service bead store, for 16 years. Her newest dream is to open permanent brick-and-mortar red tents around the country, to empower women and help shift the negative paradigm around women's cycles into a positive celebration. If you believe women should have a place to go to in order to connect with other women, relax, reflect and celebrate what it means to be a woman, we ask you to join her mission.
Years ago, when Susan first read The Red Tent by Anita Diamant, it awakened a call in her: "Each month when my moon came around, I'd think, 'Darn it! I wish there were a red tent I could go to!'" Susan felt the void not only for herself, but for all women. Her mission is to make the red tent concept more mainstream, encouraging women to honor and celebrate their cycles. She believes our culture is finally ready for this paradigm shift from dishonoring to revering the female moon cycle.
Susan is currently working to start a business of modern day red tents called Moondays. The first one will be in Portland and serve as a model to franchise. Once Moondays has amassed enough followers, Susan will crowd source the start-up capital. Here are some of the benefits of the business model:
• It will encourage women to take time out for themselves and be with other women, reflect, get feedback, learn, relax and pamper themselves.
• The space would be open and easily accessible every day! Women could come and go or stay for a while.
• It would give women meaningful jobs and a means to own their own businesses through the franchise system.
• It would be a fixture in the business world. This will create a dialog in the mainstream to help shift the repressive, old, negative paradigm around menstruation.
To contact Susan: susan@moondays.com / www.moondays.com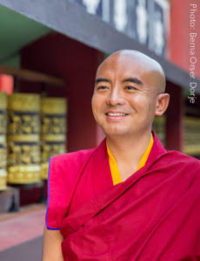 Under the guidance of Yongey Mingyur Rinpoche, the Tergar Meditation Group of Portland holds regular teachings and community events in and around Portland, Oregon. As a community of friends exploring the practice of meditation, we gather regularly to practice, study, and host regular visits by Mingyur Rinpoche. We also offer retreats and seminars on the practice of meditation and the fundamentals of Buddhist practice.
Mingyur Rinpoche's approach to meditation focuses on the practice of mindfulness, which unlocks the door to a calm mind, compassionate heart and insight into the challenges of day-to-day life. Rinpoche's teachings emphasize universal principles that are of profound benefit to people of all faiths and belief systems. Whether you are new to meditation or a seasoned practitioner wanting to deepen your practice, please join us.
To contact Tergar group coordinators, Lyle and Diane McQueen-Smith:
portland@tergar.org / www.tergar.org/portland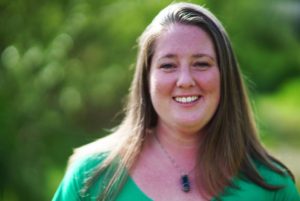 Marissa Leigh is an energy and sound healer who is in love with crystals and passionate about helping support others on their healing journeys. She has always been a traveler and explorer of the world, spending years overseas wandering and learning about other worlds and cultures. Some years ago, after a long trip away she was visiting her home town and was introduced to Reiki, meditation and yoga all in the same week and shifted her exploring to her inner world in a life-altering way. After many intensive meditation retreats, she came to understand the deep importance of self-awareness and the freedom we possess when we are not afraid of our emotions or thoughts. Since her Reiki Master and Teacher training, she has cultivated a deep relationship and understanding of working with energy and a strong intention to connect with and help others.
She attended her first women's circle in New Zealand in 2014 and it felt like coming home and finding her tribe and sisters. She has been searching them out all over the world and attending them as often as possible ever since. She settled down in Portland last year and opened her practice, Loving Heart, Healing Hands, where she works 1-on-1 with individuals to provide them a restful and nourishing space in which to heal themselves. She fell in love with the women's circle at SomaSpace and has been attending ever since. She has also led workshops for women to support them in working with strong emotions.
To contact Marissa: healingwithmarissa@gmail.com / healingwithmarissa.com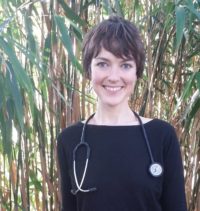 Kayla Luhrs, MD is a western trained medical doctor as well as an Ayurvedic health consultant and yoga teacher. She loves combining these sciences to create truly integrated and holistic health plans for patients that take into account mind, body and spirit. She is passionate about our need as humans to come together in community to provide a supportive atmosphere for healing and personal growth.
To contact Kayla: kayla@mooncyclemedicine.org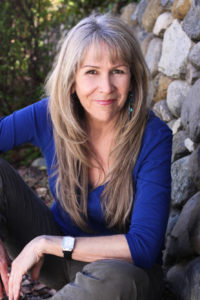 Suzanne Mathis McQueen is a writer and keeper of women's mysteries. The author of 4 Seasons in 4 Weeks, she is renowned for defining natural rhythm principles that are critical to female balance, joy, and optimal daily experiences in health, business, and love. Her empowering 4-phase template and daily practice for easily aligning with the female hormones and rhythmic sex drive are resonating with women and men globally.
McQueen is an annual facilitator at Breitenbush Hot Springs and presents at retreats, conferences, telesummits, and festival workshops for women and couples. She lives in Southern Oregon.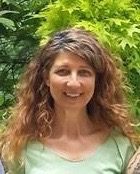 Caterine Kamber is an energy therapist with over 20 years of experience in energy healing work. It has been her life passion to explore different modalities working with the energetic field, the chakras, and the aura, and to come to understand how the energy dynamics of the human body impacts our health and well-being. Living life from the heart and opening up to the gifts of life are of great value to her.
Caterine studied for three years at the School for Enlightenment and Healing and has studied extensively and privately for many years at the Art of Heartful Living in California. She is offering classes on Hands-On Healing Energy Work, helping people develop their own unique High Sense Perception skills and gain an awareness of their energetic system. Caterine is also offering individual sessions, applying Hands-On Healing techniques to help her client overcome physical, emotional and spiritual challenges.
To contact Caterine: caterinekamber@me.com / 503-477-9082  (no texting please)