CALENDAR
Hands-on Healing Energy Work: Introductory Class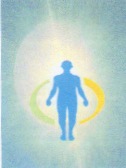 This class is designed to help you experiment and learn your own unique way of accessing and applying intuition and healing.  Caterine will be leading you to a greater understanding of the subtle energy dynamics actively manifesting in your life and how these can be transformed so that you can experience tremendous joy, fulfillment and a profound sense of peace in your day-to-day living. Mastering our own energy dynamics is at the base of learning Hands-on Healing Energy Work. Developing an awareness of your High Sense Perception will allow you to provide deep healing to yourself and others.
You will learn to see/feel your energetic structure and understand how it works and how it can assist you in creating the life you are longing for. This is when you can start making conscious choices for yourself to improve your physical, emotional and spiritual health.
We will experiment Hands-on Healing work in partner work.
Through a guided meditation, you will learn how to connect deeply with your own energetic system and hear the true message of your heart; from there, we will explore step by step the process of doing a Long Distance Healing.
Please come join us for this fun adventure! All you need to bring is an open mind, an open heart and a desire to explore your own inner landscape. Both sessions will offer the same material.
Dates:
Tuesday, November 14th, 2017
Tuesday, November 28th, 2017
Time: 5:15pm – 6:30pm
Cost: $17 pre-registered, $20 at the door –  cash or check
For more information and to register: caterinekamber@me.com / 503-477-9082 (no texting please)