CALENDAR
Introductory Stillness Movement Qigong Meditation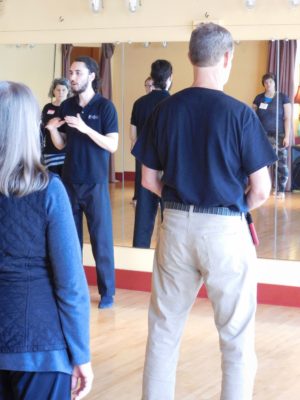 All Gift of the Tao Qigong stems from the Stillness Movement Jing Dong Gong lineage and this is the core Qigong meditation practice for this system. This a powerful form of self-healing meditation that aims to bring all aspects of the body – physical/mental/energetic – back into harmony and balance. Its approach is entirely non-forceful, allowing the natural intelligence of your own energy to heal yourself. The essence of Taoism, "nature does nothing yet nothing is left undone".
Important to note: This is an introductory class; we will learn the form and basic practice of Stillness Movement meditation, from which much benefit can be offered. To learn the full complete practice requires receiving an energetic teaching transmission from my teacher Qigong Master Michael Lomax, lineage holder of the Stillness Movement system. More info on this can be discussed in class.
Closing Massage: Stillness Movement meditation is closed by performing a Qigong self-massage. This self-massage unique to the Jing Dong Gong lineage is a Qigong form in itself. This practice powerfully promotes Qi and blood circulation in the body and ensures that all the Qi cultivated through the Stillness Movement meditation is left properly circulating afterwards.
Due to the depth of meditation we will all enter into, including the instructor, we ask that students do not come to class more than 10 minutes late. Participants are highly encouraged to arrive on time or even early so as to properly hear the instructions and have time for the practice.
Date: Tuesday, November 7, 2017
Time: 5:30pm – 6:30pm
Cost: $20 or 2 card stamps for returning students (details for stamp cards will be discussed in class).
Cash and Card accepted.
For more info about Stillness Movement Lineage and the practice of Qigong: www.qiclinicpdx.com