Events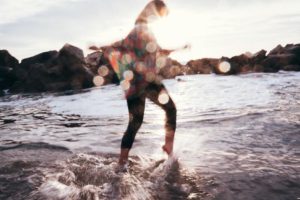 Wise, Wild, and Free!
Qoya is a movement practice designed to help women remember an essential truth; at our core, we are all wise, wild and free.
In honor, of Qoya's 10th birthday, this movement and ritual workshop will explore the theme "Celebrating Connection." Through movement and ritual we celebrate our connection to one another, to spirit, to the earth, and to ourselves – our wise, wild and free selves.
This workshop is open to anyone who identifies female, and to all races, ages (over 16) and skill levels. Please wear clothes that are comfortable to move in and bring a water bottle, a yoga mat, a journal and a sacred object to place on the altar (it will be returned to you at the end of class).
Dates:
Sunday, March 24, 2019
Time:
10:00am – 1:00pm
Cost:
$40 advance registration
$45 at the door, cash, check, Venmo/Paypal
Registration: 
Drop-in okay.
Pre-registration preferred, as space is limited.
Register at: elan-vital.ticketleap.com/qoya-wise-wild–free
For more information: elanvmc@gmail.com / elanvital.love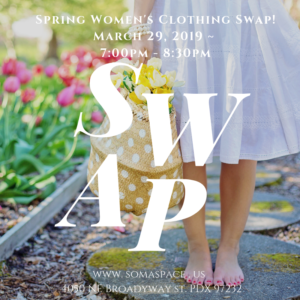 Join us at SomaSpace for an evening of fun at our women's clothing swap! Release what is not serving you anymore and bring in new energy with the upcoming season and with a renewed wardrobe! Bring a bag of clothes that you're ready to retire for someone to reuse with new life and find a new wardrobe in return!
We are going for a culture shift with these clothing swaps!
Doors will open at 6:45pm, and there will be an opening circle from 6:55pm – 7:00pm. Ground rules will be shared and intentions will be set.
The swap will begin at 7:00pm. If you arrive after 6:55pm, you will be held in the front entranceway for a second circle where ground rules will be shared, and then you will be able to enter the swap about 7:05pm. And so on until everyone knows the new expectations around not hoarding and jumping on top of every single thing around you.
Open our hearts and share in the fun! We gather in the spirit of generosity and abundance. To this end, here are our house rules for the swap:
1. Once you have picked up a dozen things at most, try them on and put back what you don't want.
2. Do not hoard clothes. Be selective and take only what you truly want.
3. Pass along things that you think will fit better on other women.
4. Interact with the other swappers. Be mindful that your comments are not derogatory, dismissive, or put-downs in any way or could be misconstrued as hurtful or harmful in any way.
5. Relax, take a deep breath, and have fun!
This event is So. Much. Goodness! We will be trading clothes, accessories, shoes and jewelry, hanging out, and building community around grown-up dress-up time!
Women of all sizes, all ages, all backgrounds welcome. Trans-women welcome. Maternity, kids, and baby clothes welcome.
Please bring your own bags to carry your new threads home in.
All leftover clothes will be donated to Dress for Success Oregon, an awesome non-profit that offers professional attire and coaching for job interviews for women. They use non-dressy clothes for a tag sale fundraiser, too!
Date: Friday, March 29, 2019
Time: 7:00pm – 8:30pm
Doors open at 6:45pm
Opening Circle at 6:55pm
Swap begins at 7:00pm
Cost: $10 at the door
(Cash highly preferred. Work trade available – please inquire at contact@somaspace.us)
Kids welcome, ages 12 & under are free.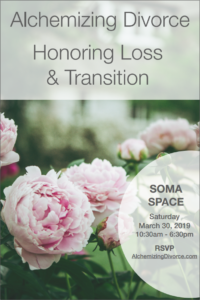 Honoring Loss and Transition
To alchemize is to transform the nature of something into a new form, seemingly through magic. The termination of a long-term, committed, monogamous relationship is a powerful process, one that is often private, and sometimes includes a sense of failure or shame. Grief and loss are significant companions, and so, too, are hope and courage. Divorce is a deeply private event, and isolating at times. Yet we believe that connection and ceremony are the magic we need to regenerate from this process into a new form.
This workshop welcomes all persons who are currently moving through the process of divorce, or did so in the past, and who are called to honor this transformation. We will gather and create a safe, interactive, heart and body centered space. We will explore stories that no longer serve us; stories we inherited from the larger culture, stories we tell ourselves, or even stories we imagine others tell about us. We will then transform these meanings and embody what we want our story to be today and tomorrow. The magic of storytelling, connection, movement and ceremony will all be present to support us into the becoming of our true selves.
We ask you, what did you give up or lose to move through this process? What does this transformation clear out and open up for you as you move into a new tomorrow?
Dates:
Saturday, March 30, 2019
Time:
10:30am – 6:30pm
Cost:
Early Bird price if paid by 2/28: $155
Regular price: $211
Registration: 
Pre-registration required
Register at www.alchemizingdivorce.com
For more information: alchemizingdivorce@gmail.com / www.alchemizingdivorce.com
Candlelight Tea and Yoga
with
Laura Haug
Saturday, April 06 @ 5:45pm - 8:00pm

Parking in the A-Boy parking lot is permitted during this offering. A parking permit provided by SomaSpace is required. Please read the parking regulations on our Contact page before arriving.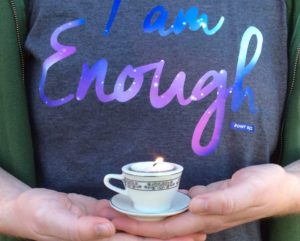 Rejuvenate Body and Mind with Laura Haug and Plum Deluxe Tea
Enjoy a relaxing, candlelit evening of tea, gentle yoga, and guided meditation. The evening will begin with instructor Laura Haug guiding you through various gentle poses designed to stretch and relax the body followed by a guided meditation. We'll end with tea, light refreshments, and a popup shop from local tea blender Plum Deluxe. No previous experience needed; please bring your yoga mat (a limited number will be available if you don't have one).
Advance tickets include a coupon for the Plum Deluxe popup shop.
Plum Deluxe is the tea company that helps you create moments that matter. Their organic, fair trade, loose leaf teas are all lovingly hand-blended right here in Portland. plumdeluxe.com
Dates:
Saturday, April 6, 2019
Time:
5:45pm – 8:00pm
Cost:
$25-$35 sliding scale, advance registration
$40 at the door, cash or credit
Registration: 
Drop-in okay.
Pre-registration preferred, as space is limited.
Register at: plumdeluxe.com/product/candlelight-tea-yoga
For more information: facebook.com/events/1860403170752480
Embodied Life Seminar
with
Russell Delman
Friday, May 17 @ 7:30pm - 8:30pm

Friday night FREE Intro!
Saturday, May 18, 2018
10:00am – 5:00pm
Sunday, May 19, 2018
10:00am – 5:00pm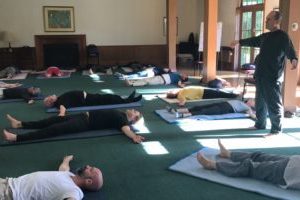 Strength to Love – Embodying Gratitude and Perseverance in Challenging Times
Dear Friends,
These are extraordinarily challenging and fertile times. Challenging because of the environmental, social and political battles being fought within and around us and fertile because of the environmental, social and political battles being fought within and around us.
While there are many human virtues/qualities that can be helpful for navigating our lives, I experience two that are particularly accessible, empowering and learnable. The first I call "Ever-Present Gratitude" and the second, "Courageous Perseverance".
Large view – the mission of humanity is to learn how to Love. By Love, I do not mean something romantic. I am referring to a warm-hearted and protective caring for all of life. As you no doubt already know this takes great willingness, openness and strength. When this kind of Love – usually natural from parents toward infants – can become generalized toward all of life, we embody our deepest humanity. When, through awareness, we overcome the fear and confusion that often dominates our brains, this lovingness emerges as our natural and dominant state.
In this seminar, we will explore and experience the four primary doorways to gratitude. When these neural networks are strengthened, we can begin to uncover "Ever-Present Gratitude". By "ever-present", I do not mean that we are grateful 24/7. Rather, that when gratitude is not spontaneously available, we discover that it is not far away. Through perceptual/mental shifting, we can learn to invite its presence.
To be authentically caring beings, we need great inner strength, for the path is hard and the road rocky. We all have wounds and experiences that create and trigger our defensiveness. Often we might feel like giving up and withdrawing into our narrow comfort zone. In our closest relationships, we might experience moments of great antipathy, including anger and even hatred! "Courageous Perseverance" is a grounded, centered, energized, embodied state in which we find the capacity to pick ourselves up and move forward. It also includes our willingness to work through challenging situations.
Both "Ever-Present Gratitude" and "Courageous Perseverance" are learnable skills. I am not suggesting that this is simple or instantaneous. I am saying that ordinary people like you and me can grow these qualities.
As always in Embodied Life seminars, our methodology will include:
~ Guided meditations,
~ Feldenkrais movement lessons,
~ Empowering, vertical movement practices,
~ Various writing and interactive practices,
~ Group dialogues.
I hope you can join these days of joyful and transformative learning.
~Russell
Date & Times:
FREE TALK!
Friday, May 17, 2019 ~ 7:00pm – 8:30pm
*This Friday session is a FREE talk and is open to anyone.
You do not need to register for the two-day seminar to participate in this talk.
Two-Day Seminar:
Saturday, May 18, 2019 ~ 10:00am – 5:00pm
Sunday, May 19, 2019 ~ 10:00am – 5:00pm
Cost:
Early Bird tuition: $195 before May 3
Regular tuition: $225
Russell's ELMP students pay a sliding scale between $100-$225.
No one turned away for lack of funds.
Registration: 
Drop-in okay, cash or check.
Pre-registration preferred, as space is limited.
Register at: russelldelman.com/190518_embodied-life-seminar.html
For more information: office@russelldelman.com  / russelldelman.com
Spring Burlesque Showcase
with
Audrey Steele
Saturday, June 01 @ 7:30pm - 9:30pm

Parking in the A-Boy parking lot is permitted during this offering. A parking permit provided by SomaSpace is required. Please read the parking regulations on our Contact page before arriving.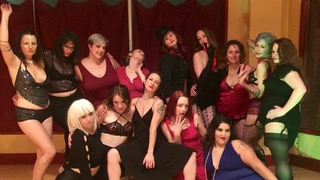 Please join us for an evening of tantalizing seduction as Madam Steele and her students present their Spring Burlesque Showcase. Get a peek into what's been happening behind the curtains for the last eight weeks. We invite you and your friends to join us as conscious and supportive audience members as each woman takes to the stage and claims her space, sexuality, and power.
This is a very special evening not to be missed where we celebrate all bodies and expressions of sexuality through the art of striptease.
Come be dazzled and delighted, and offer your applause!
Date:
Saturday, June 1
Time:
Doors open at 7:30pm ~ Show starts at 8:00pm
Cost:
$10 cash at the door
To reserve your ticket in advance: www.audreysteele.com
(space is limited!)
Dress to impress or come as you are!