Teachers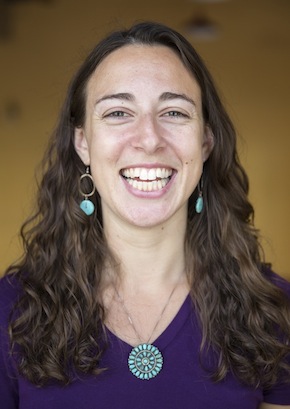 Intisar Abioto Photography
"Bring yourself into conscious movement, and you will find that new doorways spontaneously open to unseen possibilities."
Director of SomaSpace & Move with Ease
Jacqueline Rubinstein is dedicated to creative, powerful, healing movement that makes you feel good. She has been a catalyst in the Improvisational Dance and Feldenkrais Method scenes since 2004. She is the proud director/owner of SomaSpace: Movement Arts & Healing Center, and Move With Ease, her Chronic Pain & Repetitive Injury Recovery Practice.
She has been dancing since 1994 and fell deeply in love with the innovative and life-affirming world of Improvisational Movement in 2003. Completing a degree in Improvisationally-based Choreography at Wesleyan University gave Jacqueline a strong foundation in teaching creative movement to people with diverse backgrounds. She has led hundreds of creative and somatic movement classes.
After a severe concussion and a pinched nerve, Jacqueline was incredibly blessed to find the Feldenkrais Method. Lost and frustrated after all the traditional Western forms of healing were insufficient, she tried an introductory Feldenkrais workshop on a whim, and she fell in love!
The powerfully gentle and insightful somatic education of the Feldenkrais Method has been an incredible learning journey, leading her to become a practitioner and open her Feldenkrais practice, Move With Ease, in Portland, Oregon in 2011. She also serves as the Outreach Director for the Feldenkrais Method Professional Training Programs.
She specializes in helping folks suffering from chronic pain and repetitive injuries to make foundational changes to their movement patterns creating fundamental, lasting relief and a profound transformation of one's relationship to self and life. For more information about Move With Ease, please visit: www.FeldenkraisPortland.com
Combining her passions for Improvisational Movement and the Feldenkrais Method, housed in the gorgeous SomaSpace studio, is a dream come true! Balancing the gentle, slow, deeply functional movements of the Feldenkrais Method with the limitless, creative, free-form movements of Improvisational Movement has brought great joy and healing to Jacqueline's life, and she looks forward to sharing her passion with you through her classes, events, and individual sessions.
To contact Jacqueline: jacqueline@somaspace.us / 971.373.4059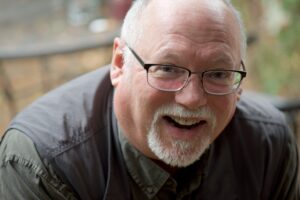 On a humid summer day in 2000, Carlton Grew walked into Scott Kelman's free introductory improvisation workshop. Carlton joined Kelman's workshop simply for a new, creative experience. What he discovered led him on a transformational journey that continues today.
Originally uninterested in performance, this improvisation practice led him to perform with The Tuesday Group, the Agnieszka Laska Dancers, and to create an autobiographical piece entitled Bag of Hammers. He is thrilled to have the opportunity to guide others through their own inspiring journeys into creativity, presence, and connection.
To contact Carlton: riffline@yahoo.com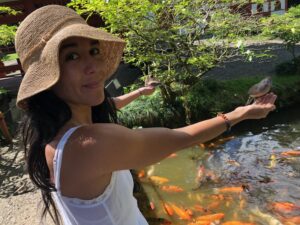 Laura Li Fong Yee offers sound healing from a place of gratitude, drawing from her practices in breath, sound, yoga, prayer and meditation. She values community, communication, connection, and inclusivity, and strives to create an experience that will leave participants feeling connected, grounded and whole. Laura has worked in the nursing profession since 2004, became certified as a Kundalini Yoga Instructor in 2016, had the honor of learning gong techniques with Don Conreaux, completed a crystal bowl immersion training with Shalom Mayberg in 2018, and completed Tibetan Singing Bowls Level 1 Atma Buti Sound Healing Method in 2022 and Level 2 in 2023.
To contact Laura: yee.laura.lifong@gmail.com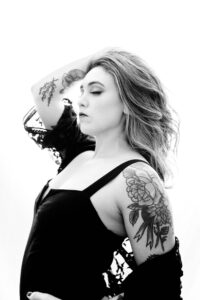 Karla Lancaster is passionate about leading woman in the sensually, embodied movement of S Factor. As a licensed instructor, Karla guides woman through body-led movement focused on sensuality, body ownership, and sisterhood. 
By removing distractions from our everyday lives, like mirrors and the male gaze, she leads her students through discovering their own sensual movement, strengthening the physical body, and gaining greater self-love and confidence. Come join this sisterhood and unlock your feminine, sensual movement!
To contact Karla: karlatamay@gmail.com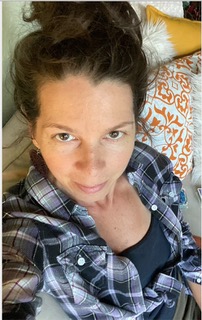 Driven by mystery, wonder, beauty, and the natural world, Roxanna has spent the last two decades exploring the therapeutic notion of dance. Her ideology is firmly rooted in personal agency, creativity, and enchantment in the mundane. As a dancer and movement practitioner, her curiosity strives to understand the clear resonance between the science of our aliveness and our conscious experience of living.
Roxanna is a Certified Nia Black Belt Instructor with a BA in Women's Studies and a BS in Public Health. She is currently a graduate student pursuing her clinical doctorate in Occupational Therapy. DanceLab is the premier integration of her individual brand, essence, and expression as a life-long learner with a unique message in joy, wellness, liberation, and community. Come join Roxanna and others in a co-creative dance experience that is designed for spirited dancing, mindfulness, and personal meaning making!
To contact Roxanna: Roxyellengates@gmail.com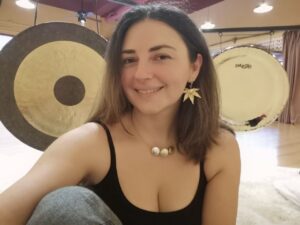 Phoenyx is a free-spirited creator, event-organizer, writer, speaker, consultant, and gong lover — passionately inspired by expanded states of consciousness, alchemy, healthy empowerment, harmonious dynamics, natural wellness, and community-building. She has several years experience participating in and leading Authentic Relating workshops around the world with different organizations, including teacher-trainings with Solsara and Authentic Relating Training International. She also completed the Advanced Gong Sound Healing Certification Training through the International Gong Yoga Association in July 2022, under Gong Master Yogi Mehtab Benton, and has two magnificent gongs. She is the founder of Phoenyx Enterprising; Soundscape Navigator at "For the Love of Gong;" event organizer for Happier Portland, Authentic Portland, Relationship Anarchy Portland, and LoveHub Meetup groups; and author of "Liberating Love," an in-progress book exploring the art, science, philosophy, and practice of sovereign relating (inclusive self-care that fosters conscious, authentic, empowered, and healing relationships).
To contact Pheonyx: fortheloveofgong@gmail.com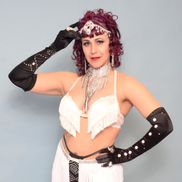 Eva D'Luscious is a Certified JourneyDance Guide since 2020. She continues to build her own practice of dancing with her heart. She's honored to hold space for you to tune into your body and build trust with your own wisdom and power.
She is also known as the High Priestess of Tease. She teaches BodyMagick Burlesque classes and performances. She guides women into their power through dance ritual. And she brings bling & blessings wherever she goes!
Her Portland home is surrounded by a garden, and filled with her husband, two teenage sons, an absurd amount of costumes and outdoor gear, and absolutely no patriarchal BS.​
To contact Eva: www.showgirltemple.com