Teachers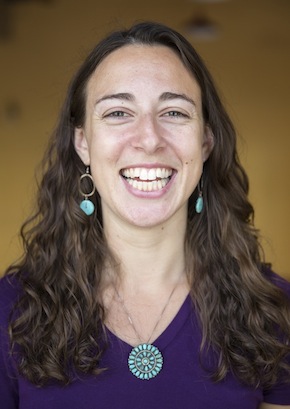 Intisar Abioto Photography
"Bring yourself into conscious movement, and you will find that new doorways spontaneously open to unseen possibilities."
Director of SomaSpace & Move with Ease
Jacqueline Rubinstein is dedicated to creative, powerful, healing movement that makes you feel good. She has been a catalyst in the Improvisational Dance and Feldenkrais Method scenes since 2004. She is the proud director/owner of SomaSpace: Movement Arts & Healing Center, and Move With Ease, her Chronic Pain & Repetitive Injury Recovery Practice.
She has been dancing since 1994 and fell deeply in love with the innovative and life-affirming world of Improvisational Movement in 2003. Completing a degree in Improvisationally-based Choreography at Wesleyan University gave Jacqueline a strong foundation in teaching creative movement to people with diverse backgrounds. She has led hundreds of creative and somatic movement classes.
After a severe concussion and a pinched nerve, Jacqueline was incredibly blessed to find the Feldenkrais Method. Lost and frustrated after all the traditional Western forms of healing were insufficient, she tried an introductory Feldenkrais workshop on a whim, and she fell in love!
The powerfully gentle and insightful somatic education of the Feldenkrais Method has been an incredible learning journey, leading her to become a practitioner and open her Feldenkrais practice, Move With Ease, in Portland, Oregon in 2011. She also serves as the Outreach Director for the Feldenkrais Method Professional Training Programs.
She specializes in helping folks suffering from chronic pain and repetitive injuries to make foundational changes to their movement patterns creating fundamental, lasting relief and a profound transformation of one's relationship to self and life. For more information about Move With Ease, please visit: www.FeldenkraisPortland.com
Combining her passions for Improvisational Movement and the Feldenkrais Method, housed in the gorgeous SomaSpace studio, is a dream come true! Balancing the gentle, slow, deeply functional movements of the Feldenkrais Method with the limitless, creative, free-form movements of Improvisational Movement has brought great joy and healing to Jacqueline's life, and she looks forward to sharing her passion with you through her classes, events, and individual sessions.
To contact Jacqueline: jacqueline@somaspace.us / 971.373.4059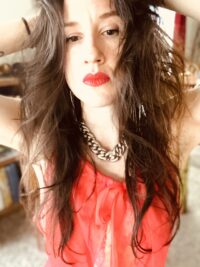 Audrey Steele aka Madam Steele is the founder and creator of Madam Steele's School of the Sensual Arts. She has put her heart and soul into creating profoundly impactful experiences for women in the realm of sensuality and authentic creative expression. Audrey is a gifted facilitator who leads with skillful intuition, vulnerability, humor, and joy! Combining a lifetime of experience in dance and performance, with over a decade of professional training in the arena of personal growth, sexuality and life optimization, Audrey creates a unique and priceless experience for her students.
To contact Madam Steele: madamsteeleburlesque@gmail.com / www.audreysteele.com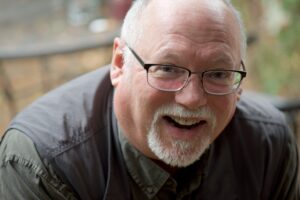 On a humid summer day in 2000, Carlton Grew walked into Scott Kelman's free introductory improvisation workshop. Carlton joined Kelman's workshop simply for a new, creative experience. What he discovered led him on a transformational journey that continues today.
Originally uninterested in performance, this improvisation practice led him to perform with The Tuesday Group, the Agnieszka Laska Dancers, and to create an autobiographical piece entitled Bag of Hammers. He is thrilled to have the opportunity to guide others through their own inspiring journeys into creativity, presence, and connection.
To contact Carlton: riffline@yahoo.com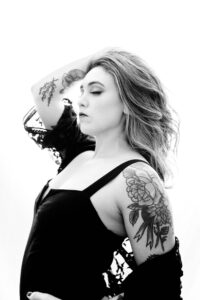 Karla Lancaster is passionate about leading woman in the sensually, embodied movement of S Factor. As a licensed instructor, Karla guides woman through body-led movement focused on sensuality, body ownership, and sisterhood. 
By removing distractions from our everyday lives, like mirrors and the male gaze, she leads her students through discovering their own sensual movement, strengthening the physical body, and gaining greater self-love and confidence. Come join this sisterhood and unlock your feminine, sensual movement!
To contact Karla: karlatamay@gmail.com