Practitioners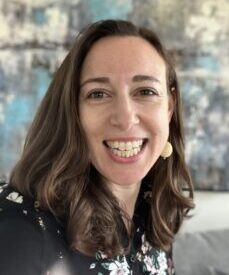 "Bring yourself into open-hearted, soulful movement, and you will find that new doorways spontaneously open to unseen possibilities."
Jacqueline Rubinstein is dedicated to creative, powerful, healing movement that makes you feel good. She is also the proud director of SomaSpace: Movement Arts & Healing Center.
She has been dancing since 1994 and fell deeply in love with the innovative and life-affirming world of Improvisational Movement in 2003. Completing a degree in Choreography at Wesleyan University gave Jacqueline a strong foundation in teaching creative movement to folks with diverse backgrounds. She has led hundreds of creative and somatic movement classes.
After a severe concussion and a pinched nerve, Jacqueline was blessed to find the Feldenkrais Method. This powerfully gentle and insightful somatic education of the Feldenkrais Method has been an incredible learning journey, leading her to become a practitioner and open her Feldenkrais practice, Move With Ease, in Portland, Oregon in 2011 until 2020.
Jacqueline now works at a Physician Assistant in cardiology. She is passionate about bringing holistic care into the allopathic medicine scene. This has been a powerful transition for her career and she is grateful for the new opportunities of connection and community education it provides. And she is ecstatic every chance she gets to play at SomaSpace
Contact Jacqueline with questions regarding SomaSpace: jacqueline@somaspace.us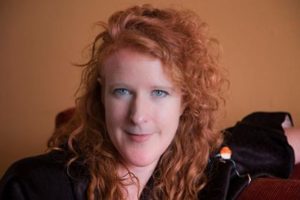 Gerri Ravyn Stanfield, LAc.,  is a holistic acupuncturist, an inventive author, and international educator dedicated to liberating the sacred leadership abilities and super powers within each of us.
Ravyn treats chronic pain, and stress disorders including anxiety, insomnia and depression. She also works with sexual and reproductive health issues.
She is the Executive Director of Acupuncturists Without Borders, a non-profit that teaches acupuncturists to create mobile healing clinics in response to disasters. Ravyn's first book, Revolution of the Spirit: Awaken the Healer is available at www.gerriravynstanfield.com. Her essays, articles, and nonfiction have been published in magazines, anthologies, and elsewhere.
To schedule an appointment with Ravyn and learn more about her offerings: www.gerriravynstanfield.com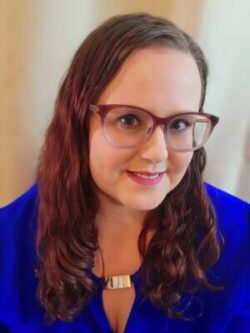 Britny Cellerini is a naturally gifted intuitive who learned through self healing that she can guide Life Force Energy through Reiki. After many years of suffering from chronic pain, depression and anxiety, she'd had enough and started on her healing journey. Using her passion for helping people and her decade of experience in healthcare management, she decided to become a Certified Reiki Master and open her own practice. She offers multiple healing modalities in her sessions to customize healing to each individual's body and needs. She is a proud member of the International Association of Reiki Professionals.
To schedule a session with Britny, visit her website at www.theenergyhealerllc.org OR call/Text (503) 741-9960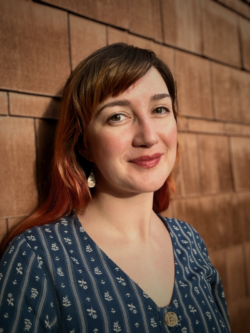 Chantel Roice, LMT
A new 2023 graduate of the Oregon School of Massage, Chantel "Tillie" Roice is no stranger to bodywork. While attending school, she became a Chiropractic Assistant and has practiced supervised massage and manual therapy at West Linn's Summit Chiropractic and Massage since 2021. In collaboration with her many clients, the overseeing chiropractors, and through previous years of work with flower essences, herbalism, and earth-based spirituality, Tillie has learned to gracefully share intuitive bodywork that she is proud of. Her attentive, slow-and-steady massage style brings a heightened sense of wellbeing. Tillie's favorite modalities include Swedish massage, deep tissue, triggerpoint, cupping, aromatherapy and flower essence therapy. Tillie is a queer and neurodivergent artist, poet, and licensed massage therapist who strives to offer a queer- and neurodivergent-friendly bodywork space to her community; book an appointment today to unwind, recover, and reconnect with a greater sense of wholeness.
Pricing: $100/ 60 min massage, $145/90 minutes massage, $50/ 30 min flower essence therapy, $100/ 60 min flower essence therapy
To book a session, visit Tillie's website: www.frogandwillowmassage.com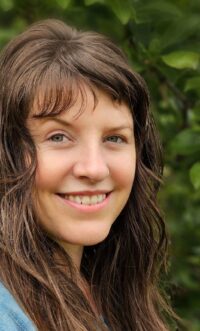 Anna Louise Pattis has a masters in occupational therapy (OT) and specializes in biodynamic craniosacral therapy, energy work, and pelvic floor therapy.  After spending ten plus years as an OT in allopathic medicine, Anna decided to pivot her career to seek a slower, more health giving way of life.  It was during this time that Anna discovered biodynamic craniosacral, which lead to an awakening of her natural healing gifts and eventually an interest in women's health, and pelvic floor therapy.
Anna seeks to provide care that is slow, compassionate, and curious.  In her practice, Anna uses her ability to listen deeply and track energetics to create a safe, caring space for her clients to receive and heal.  She is offering biodynamic cranio sacral, energy work, and energetic womb tending at Soma Space every Friday.  Please reach out to her email for more information and to book an appointment: annalouisellc@gmail.com
**Website coming soon!