SomaSpace has a Practitioner Room Available!
We are looking for a couple of healing arts practitioners to join our SomaSpace Dream Team. Would being in a lively, movement arts setting support you, your clients, and your workflow? Is your work heart-centered and would flourish in a gorgeous, energetically-rich sanctuary full of like-minded community? We have an available office space for rent in the bustling NE Hollywood district!If this sounds like your new heart-centered home, please check out the details below and write back to schedule a tour and chat!Rent includes:
~an office in a beautiful, calming sanctuary
~large waiting area with tea, comfortable seating, beautiful lighting and water fountain
~extensive publicity and exposure to a diverse community interested in healing arts and movement
~utilities including heat/air conditioning, wireless Internet, trash/recycling, and electricity
~kitchenette with filtered water, fridge, microwave, toaster oven, teapot, and dishes
~spacious coat and shoe room, can also be used as a second waiting room
~access to large movement studio
~accessibility for different levels of ability (ADA)

The ideal practitioner will be:
~someone who will energetically juice-up the place
~appreciate and take loving care of our gorgeous healing sanctuary
~comfortable with quiet classes during the day and louder classes at night in the dance studio
~okay with limited weekend hours, as some weekends have private workshops
~Massage therapy, acupuncture, naturopathy, plant medicine, herbalism, shamanic healing, bodywork of all kinds, aromatherapy, and other healing modalities.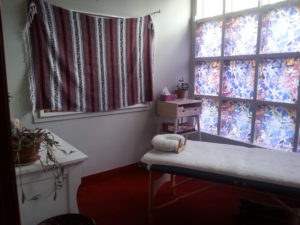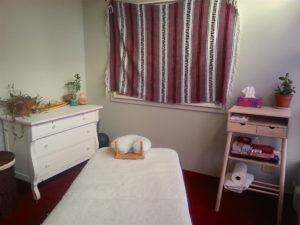 Practitioner Room 1:
~Room is 9′ 6″ x 9′ 10″
~Available for rent Tuesday, Wednesday, and Thursday
$175/month for one day per week (i.e. every Tues)
$300/month for two days per week (i.e. every Tues & Wed)
$375/month for three days per week (i.e. every Tues, Wed & Thurs)~6-month contract is required. We are looking for someone who is comfortable with the financial commitment of a 6-month contract. Professional liability insurance and refundable security deposit required.
~available immediately, although we are willing to be flexible with the moving in timeframe for a fabulous match

Please help us spread the word about these beautiful practitioner space in a special urban sanctuary, right in the heart of Hollywood!
Inquire for more details:
***SomaSpace is also available for rent for classes and workshops***