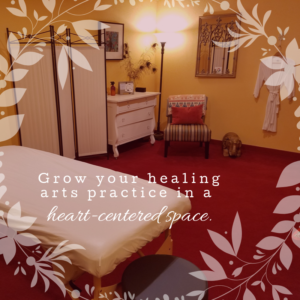 SomaSpace: Movement Arts & Healing Center has practitioner rooms available for rent!
Are you looking for a clean and safe home for your healing arts practice? Do you need a dedicated space to see your clients virtually? Is your work heart-centered and would it flourish in a gorgeous, energetically-rich sanctuary with like-minded community? 
If so, please check out the details below and call or email to schedule a tour!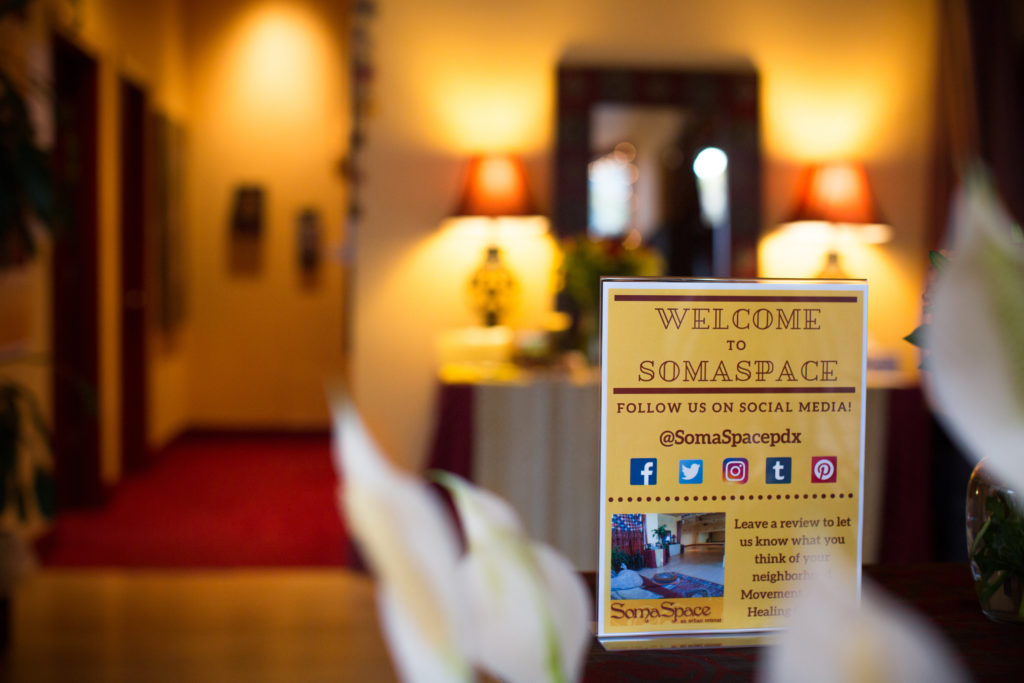 In response to Covid-19, we have implemented a new detailed cleaning and safety protocol and are providing each treatment room with masks, hand sanitizer and cleaning supplies. We are doing our best to ensure a safe and healthy wellness center for everyone!
The ideal practitioner will:
~ Specialize in massage therapy, acupuncture, naturopathy, plant medicine, herbalism, shamanic healing, bodywork of all kinds, aromatherapy, coaching and other healing modalities
~ Benefit from a lively community hub & movement arts wellness center environment
~ Appreciate and take loving care of our gorgeous healing sanctuary
~ Be comfortable with quiet activities during the day and louder activities at night in the movement studio
~ Be okay with limited weekend hours, as some weekends have private workshops
---
Practitioner Room #2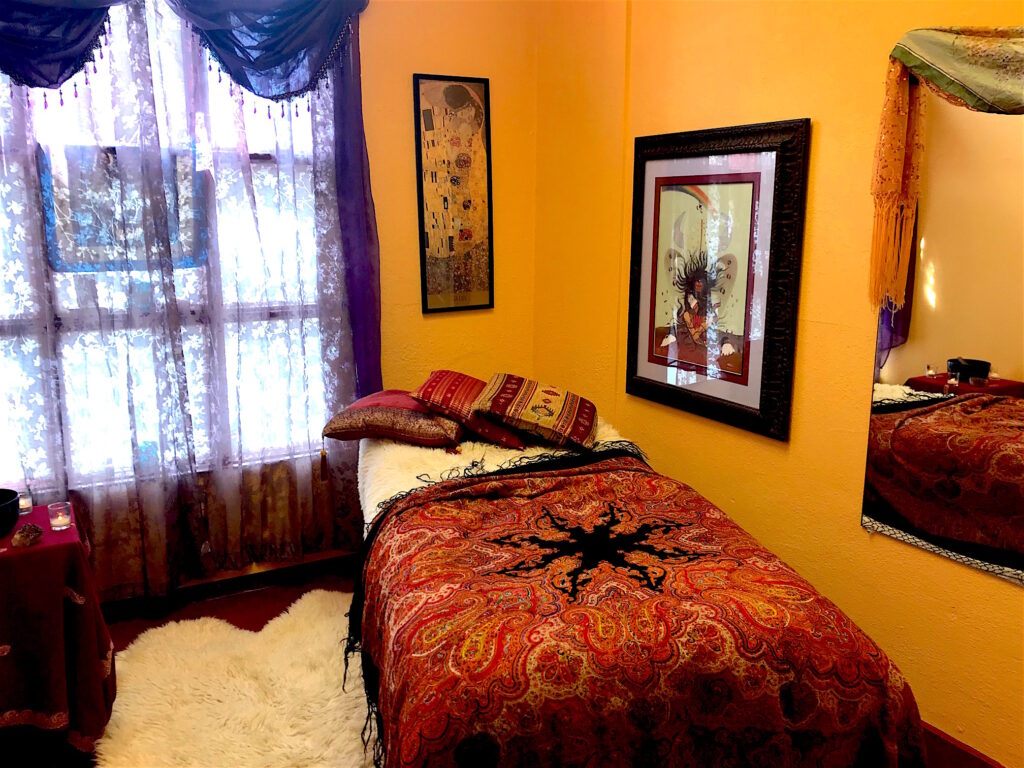 ~ Room is 9'6″ x 7'6″
~ Mostly furnished, shared office
~ Available for rent Mondays, Tuesdays and Fridays:
$150/month for one day per week (i.e. every Mon only)
$225/month for two days per week (i.e. every Mon & Tues)
$325/month for three days per week (i.e. every Mon, Tues & Fri)
~ Available March 5, 2021, although we are happy to be flexible with move-in date
~ 6-month contract is required, as well as professional liability insurance and security deposit
~ Some weekends may be available
---
Practitioner Room #3
~ Room is 12'2″ x 17′
~ Unfurnished (or partially, if preferred)
~ Available for rent Mondays through Fridays:
$350/month for one day per week (i.e. every Wed)
$650/month for two days per week (i.e. every Tues & Thurs)
$950/month for three days per week (i.e. every Tues, Wed & Thurs)
$1250/month for four days per week (i.e. every Tues, Wed, Thurs & Fri)
$1500/month for full time use (excluding weekends)
~ Available immediately, although we are happy to be flexible with move-in date
~ 6-month contract is required, as well as professional liability insurance and security deposit
~ Some weekends may be available
---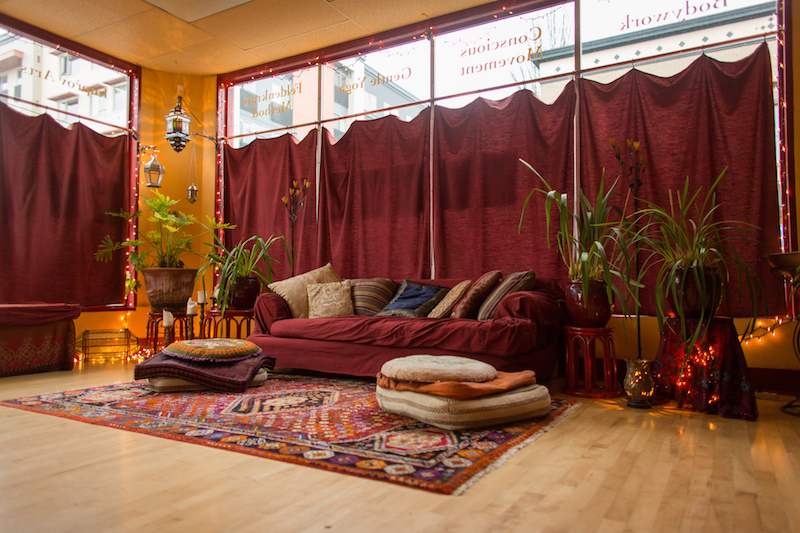 Rent includes:
~ Beautiful space with complete accessibility for different levels of ability (ADA)
~ Large front entry area with plants, seating, beautiful lighting and water fountain
~ Extensive publicity and exposure to a diverse community interested in healing arts and movement
~ Utilities including heat/air conditioning, wireless Internet, trash/recycling, and electricity
~ Kitchenette with filtered water, fridge, microwave, toaster oven, teapot, coffeemaker and dishes
~ A private lounge for teachers and practitioners only
~ Access to large movement studio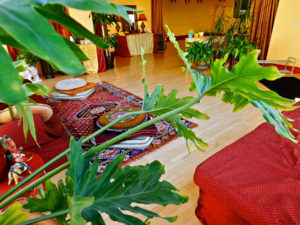 To inquire, please send a brief description about you and your practice to: Contact@somaspace.us

Or leave a message at: (971) 258-1885