Welcome to our new practitioner!
Drea Lett

BodyMind Medicine
Somatic inquiry, nutritional support and shamanic healing to assist womyn in recovering from chronic illness while exploring connection to spirituality and consciousness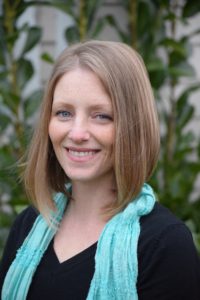 Drea Lett is a somatic therapy practitioner, Kriya yoga teacher and medical intuitive. Drea holds a baccalaureate in neuroscience and nutrition and a master's in medical anthropology with a concentration in somatic psychology. Her primary focus is to assist in others in healing from psychosomatic and chronic illness. Her private practice, 5 Element Therapeutics serves as a bridge for individuals seeking transformation in their physical and emotional health as well as helping others deepen their spiritual connection. It is the 16 year culmination of Drea's study and experience that has its roots in anthropology, narrative medicine, somatic psychology, ecological identity, shamanic tradition, meditation and breathwork. Drea uses her ability as a medical intuitive and channel to guide people along their path toward a reclaimed sense of wholeness.
"
My grandmother taught me how to meditate in middle school, something her and my grandfather did two hours each day. My mother implemented nutrition studies at every meal quizzing me about the various vitamins and minerals in the veggies on my plate. Between the two of them, I have followed nutrition, meditation, yoga and wellness studies ever since. I pursued a medical career, but a near death experience from an illness that doctors could not identify altered my course and brought me squarely back to my roots. To fully recover, I called upon nutrition, meditation and shamanic medicine.
I became a medical anthropologist to better understand what makes medicine medicinal so I could help others heal from psychosomatic and stress related illness. The foundation of my practice is to touch the soul of each person and help them restore balance within themselves. I teach yoga and mindfulness to middle school and high school students now and my core message is about embodied communication. Our one job on this earth is to know, love and accept ourselves fully. I believe self mastery is social medicine.
My work is somewhat unique in that I focus on the biopsychic field and channel spirit in every session, but it is important to me that individuals feel supported with grounded, evidence based skills as well. When we suffer from pain, illness, stress and grief it can be difficult to perceive it as an opportunity to become more of ourselves. The only way out of suffering sometimes is getting through it. Lean in and let love lead."
One on one sessions explore health and wellness concerns that are or have been particularly challenging to treat using standard of care. Chronic fatigue, nutritional depletion, stress and trauma, digestive disorders, grief, sense of place and identity or life transitions are all reasons people seek this work.

It's Like Coaching: You are 100% responsible for your own power, health and vitality. You do the inner work, ask the tough questions, set the goals and we use time in session to gain perspective.

It's Like Counseling: You are guided every step of the way and supported in stepping further into your awareness and sense of self. You are gently held accountable for your choices so you can lean in and rise up.

It's Like Shamanic Healing: You are soul energy projected into a dimension and density that challenges you and helps you grow.

When: Wednesdays, by appointment

A 30 minute free phone consultation is required prior to booking a session

Where: SomaSpace, 4050 NE Broadway St, Portland, OR 97232

To learn more about Drea's offerings and to schedule an appointment: https://somaspace.us/practitioners/#drea-lett