Healing Arts Practitioner Room Available to Rent at SomaSpace!
Are you looking for a new home for your healing arts practice? If so, please check out the details below and email or call to schedule a tour!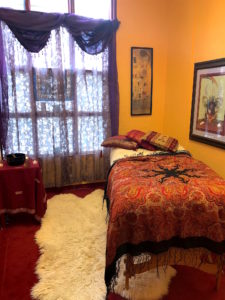 Ideal for healing arts practitioners offering:
– Massage therapy, acupuncture, naturopathy, plant medicine, herbalism, shamanic healing, holistic health coaching, bodywork, spirit counseling, aromatherapy, and other healing modalities.
– Must be comfortable with quiet classes during the day and louder classes at night in the movement studio.
Room & Rate:
– Room is 9′ 6″ x 7′ 6″
– Partially furnished, shared office.
– 6-month contract is required, as well as professional liability insurance and $250 security deposit
-$150/month for one day of the month (i.e. all the Mondays in the month)
-$225 for 2 days of the month (i.e. all Mondays & Tuesdays in the month)
-$300 for 3 days of the month
-$375 for all 4 days, Monday-Thursday.
-Room is available immediately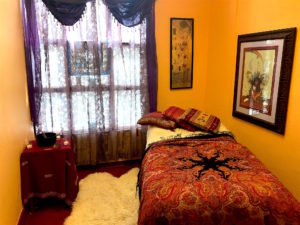 Rent includes: 
– Beautiful space with complete accessibility for different levels of ability (ADA)
– Large waiting area with tea, comfortable seating, beautiful lighting and water fountain
– Extensive publicity and exposure to a diverse community interested in healing arts and movement
– Utilities including heat/air conditioning, wireless Internet, trash/recycling, and electricity
– Kitchenette with filtered water, fridge, microwave, toaster oven, teapot, and dishes
– Spacious coat and shoe room, can also be used as a second waiting room
– Access to large movement studio
Please send a brief description about you and your practice to:
Or call the studio at: 971-258-1885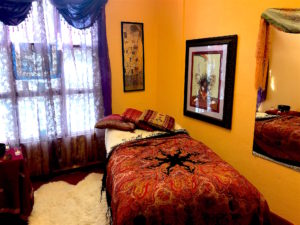 SomaSpace: Movement Arts & Healing Center
4050 NE Broadway St.
Portland, OR 97232