Welcome to our newest practitioner!
Anita Chari
Offering The Embodiment Process & Biodynamic Healing Sessions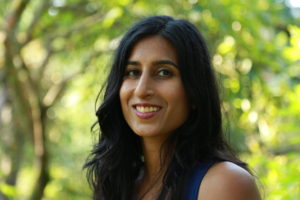 Anita Chari is a somatic educator and Craniosacral practitioner devoted to facilitate clients in reconnecting the wisdom of the body with the wisdom of the mind. She offers a holistic and biodynamic approach that draws on cutting-edge work on somatic experience, neuroscience, creativity, and attachment work to promote healing and empowerment. She is a certified Embodiment Process Practitioner™, with more than ten years of experience in this holistic practice, which integrates Biodynamic Craniosacral Therapy, somatic counseling work, trauma resolution, and pre- and peri-natal birth trauma work. She is also a facilitator of Continuum movement, a subtle therapeutic sound and movement practice that can profoundly transform physical, emotional, and energetic imprints from one's history, restoring the body and psyche through contact with one's individual blueprint.
With over fifteen years of work in academia, extensive musical and artistic training, and her experience as a published author, she specializes in teaching embodiment work to individuals in both creative and more left-brained fields. She serves intellectuals, writers, artists, teachers, creatives, academics, and lay people in deepening their contact with embodied experience in the realm of work, relationships, and creative process.
Anita offers free phone consultations, and sessions are available in person or on Skype.
To schedule an appointment with Anita and learn more about her offerings: info@anitachari.com / 773-339-1486 / anitachari.com